An intense storm is expected to develop in the Plains by midweek, bringing heavy snow, high winds, potential blizzard conditions and perhaps even some severe thunderstorms to the nation's midsection.
The setup for this storm is a classic mix of April ingredients.
A powerhouse jet stream is expected to punch out of the West, triggering the development of strong surface low pressure over the Plains by Wednesday. Sufficient cold air will be in place to the north of that low for a swath of snow in parts of the Plains and Midwest.
This setup may sound familiar, as it has some rough similarities to last month's Plains bomb cyclone, Winter Storm Ulmer. It's not clear this storm will be strong enough to be deemed a bomb cyclone, as the jet-stream plunge isn't as sharp as last month's storm, but it will certainly be an intense low-pressure system.
Winter storm watches have been posted by the National Weather Service in parts of six states, from central Montana and Utah's Wasatch to southwest Minnesota. Additional winter storm watches will likely be issued for other areas in the path of this storm.
Outlook Timeline
Monday into Tuesday, this system will produce some snow in the high country of the northern Rockies, Cascades and Sierra.
Wednesday, we expect the surface low to be intensifying somewhere over the central Plains, with a broad area of rain or snow and strong winds from the High Plains to the upper Midwest. In some areas, precipitation may start as rain, then change over to wet snow.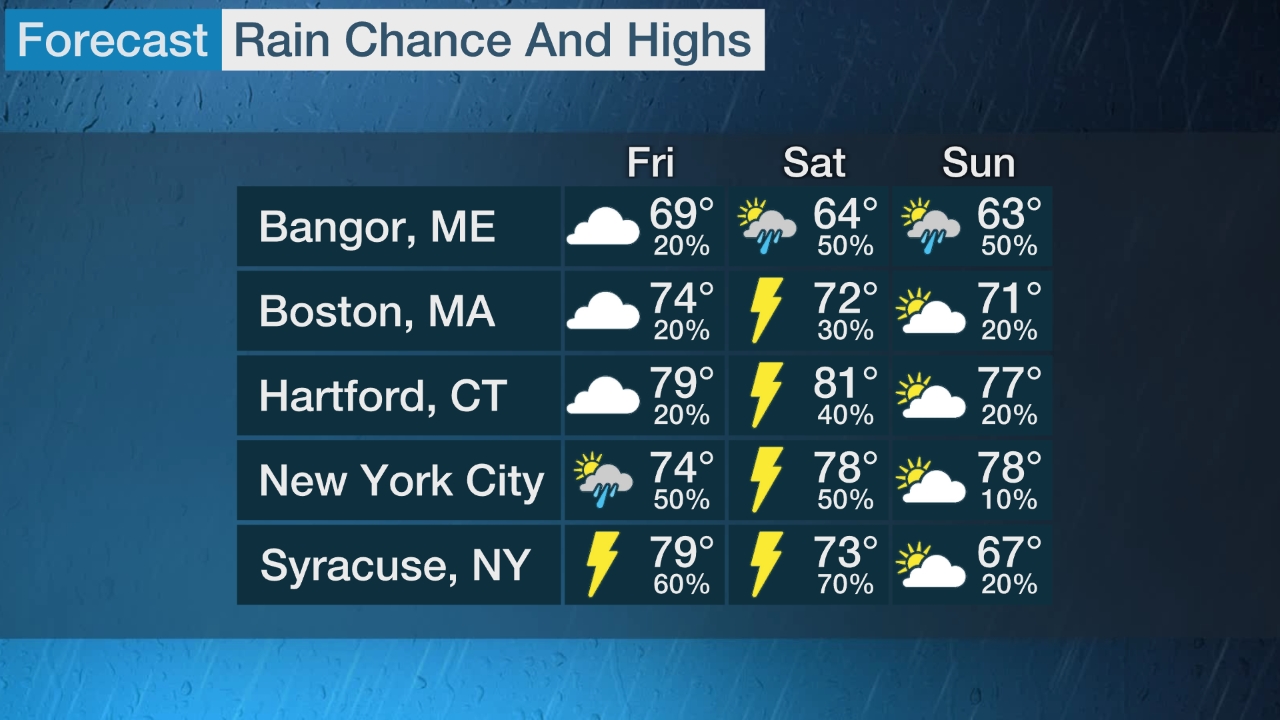 By Thursday, we expect the storm to be somewhere near the upper Midwest, with wind-driven wet snow on its northwestern flank, with rain and even some thunderstorms east of the front from parts of the Midwest and Ohio Valley southward into the Tennessee Valley.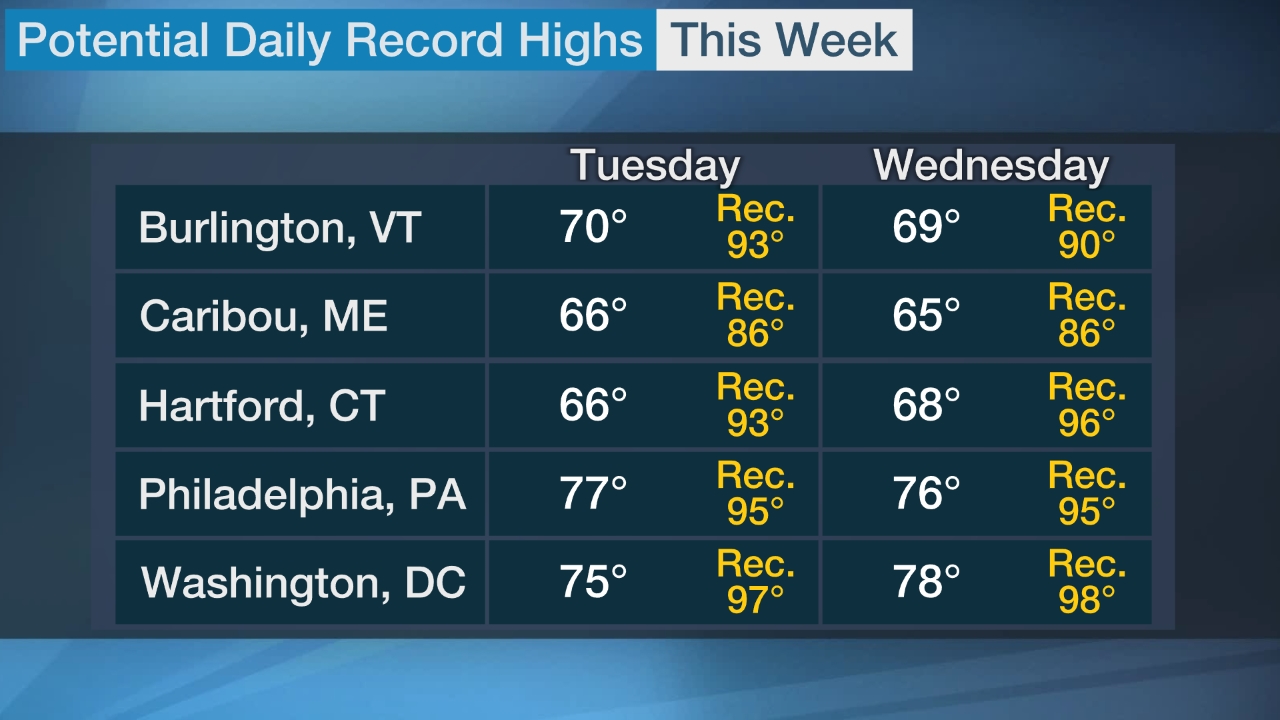 By Friday, the system should be weakening, with lingering snow in upper Mississippi Valley and northern Great Lakes. As this system reaches the East, it will mainly produce rain and thunderstorms, even into northern New England.
(MAPS: U.S. 7-Day Rain/Snow Daily Forecasts)
Potential Impact
It's too soon to definitively nail down exact snowfall amounts and the placement of the heaviest snow.
However, our confidence is increasing for a swath of heavy snow across parts of the High Plains, northern Plains and upper Midwest from Wednesday through Friday, including parts of Wyoming, Nebraska, South Dakota, far northern Iowa, Minnesota, Wisconsin and northern Michigan.
Much of this snow zone may pick up at least 6 inches of snow, and there is the potential for over a foot of snow in parts of these areas.
(MORE: When Spring's Last Snow Typically Happens)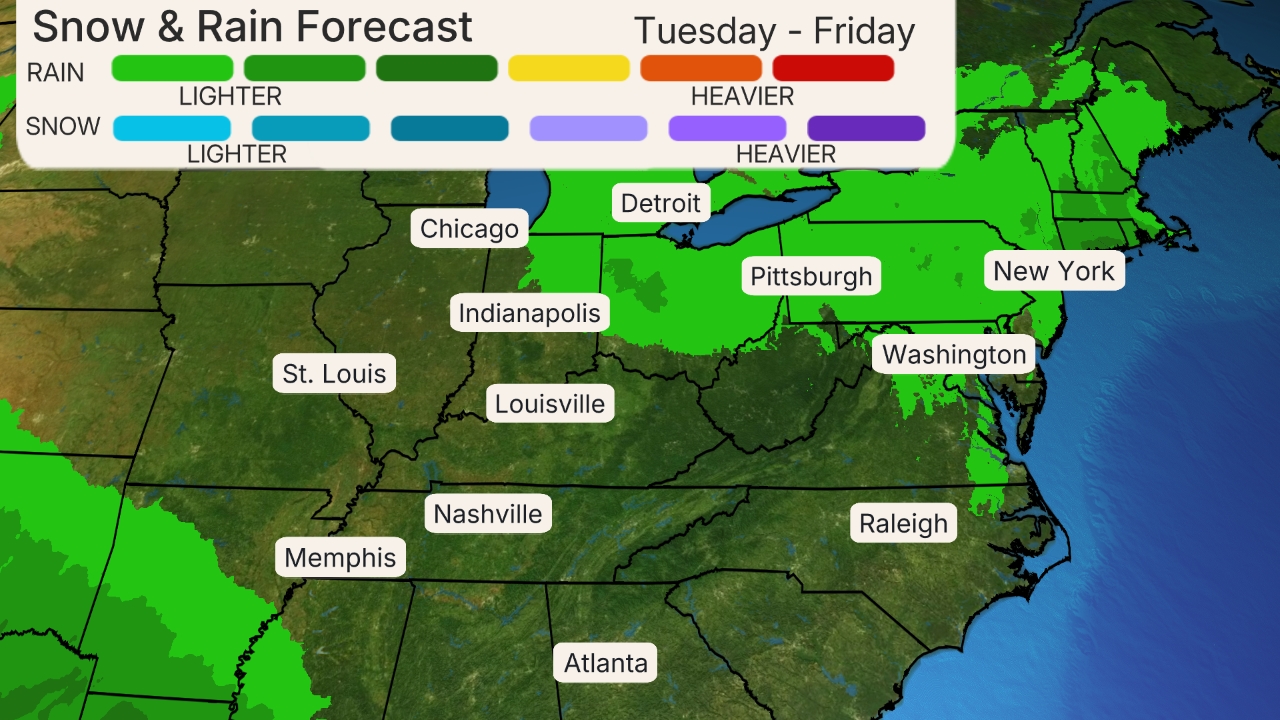 This heavy snow, possibly starting out as rain, is likely to fall over areas still suffering flooding from last month's bomb cyclone and melting snow over the past few weeks, including the flood-ravaged Missouri Valley.
Some of those areas could see over an inch of rain and melted snow. That, plus melting of any snowpack left behind in the days after the storm, would only aggravate and prolong the ongoing flooding.
The combination of strong winds and snow may lead to blizzard conditions in parts of the Plains and Midwest Wednesday and Thursday, making travel treacherous, if not impossible, in parts of Minnesota, northern Iowa, South Dakota, Nebraska, Wyoming, eastern Colorado and northwestern Kansas. Road closures are possible, potentially including along stretches of Interstates 29, 80 and 90.
Accumulation of wet, heavy snow and wind may lead to power outages and tree damage in some spots, something typical of strong early- and late-season snowstorms.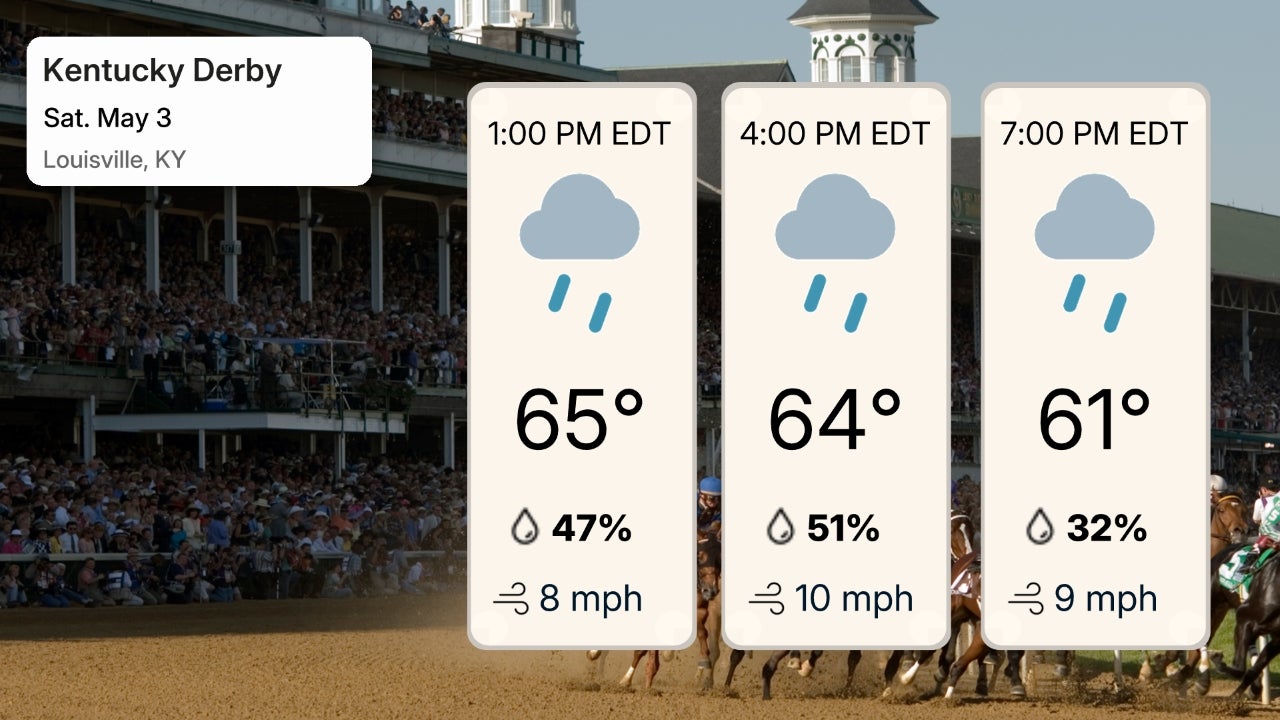 If that wasn't enough, there is even a chance of severe thunderstorms ahead of the storm Wednesday and Thursday in parts of the Midwest, possibly extending into the East Friday.
This may bring to mind a storm last April, Winter Storm Xanto, which dumped over a foot of snow in Sioux Falls, South Dakota, and the Twin Cities and up to 33 inches of snow in northeastern Wisconsin.
This storm is another reminder of how volatile and active April weather can be.
Check back with us at weather.com for updates to this forecast as the key details come into focus.
Original Article:https://weather.com/forecast/regional/news/2019-04-05-plains-midwest-storm-snow-wind-rain
Read More:What Conditions Are Responsible For The 'Bomb Cyclone' Moving Across The US?