A preliminary magnitude 6.5 earthquake was recorded in southern Nevada on Friday morning, May 15, 2020.
The main earthquake and its powerful series of aftershock were reported by over 14,500 people on the USGS website.
The quake had a first reported magnitude of 6.4, than M5.8 and finally has been upgraded to M6.5.
According to the USGS, the strong and shallow (2.8 km or 1.7 miles) M6.5 earthquake happened around 11:03 A.M. UTC (4:03 A.M. PDT) about 56km West of Tonopah, Nevada, just east of the Sierra Nevada range, southeast of Lake Tahoe.
The temblor was followed by multiple aftershocks, including two measuring as strong as 5.4, according to the USGS.
People as far as North California have felt the rumblings and heard some earthquake booms.
Even Oklahoma seismometers reported the rattling.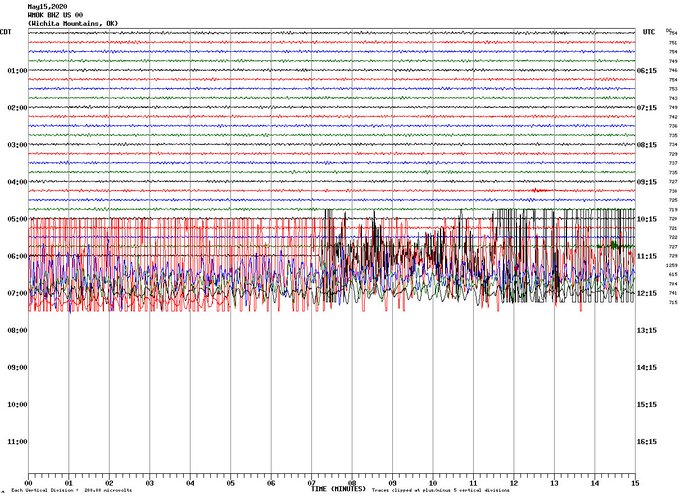 According to USGS, the area around the Mw6.4 Nevada EQ will continue to experience more earthquakes than usual. Some may be larger, but many smaller. And remember to always Drop, Cover, and Hold on if you feel shaking.
Coarsegold ca (245.7 km SW from epicenter) I saw the water shaking in a bottle then I felt shaking and my house made a noise.
Sacramento ca (307 km W from epicenter) Not felt; I hear a noise like a prolonged rattling inside the house.
Citrus Heights, CA (303.3 km WNW from epicenter) Woke from sleep suddenly to bed vibrating and wind chimes in room gently swaying and making noise
(322.5 km SE from epicenter) Woke me up. Lamps swinging, creaks, lasted about 30 seconds. 4 am.
Sacramento (10.4 km SW from epicenter) Whole house felt like it was swaying, dogs woke up, indoor windchime clanked.
Modesto, Ca. (283.9 km W from epicenter) The house was shaking for about 4-5 seconds and making a squeaky structural movement noise. It sounded like a wave. Started slow in movement, increased and then decreased and went away gradually.
Tr (241.8 km NW from epicenter) I was awake and heard a rolling noise and knew it was an earthquake I have said for the last week we are going to have a big quake coming I can alwYs predict them with in a few days of when I say it's my 6th sense
There are currentl no reports of strong damage, injuries or deaths. Get prepared and be ready for the next Big One. More earthquake news on Strange Sounds and Steve Quayle. [Seismo, USGS]
Original Article:https://strangesounds.org/2020/05/nevada-earthquake-tonopah-aftershock.html
Read More:Constant Tremors Felt In California And Nevada- Over 1,000 THIS WEEK
Read More:Scientists Predict The 'Big One' At Cascadia Subduction Zone Will Happen During A 'Slow Slip Event'-Which Is Exactly What Is Happening Right Now