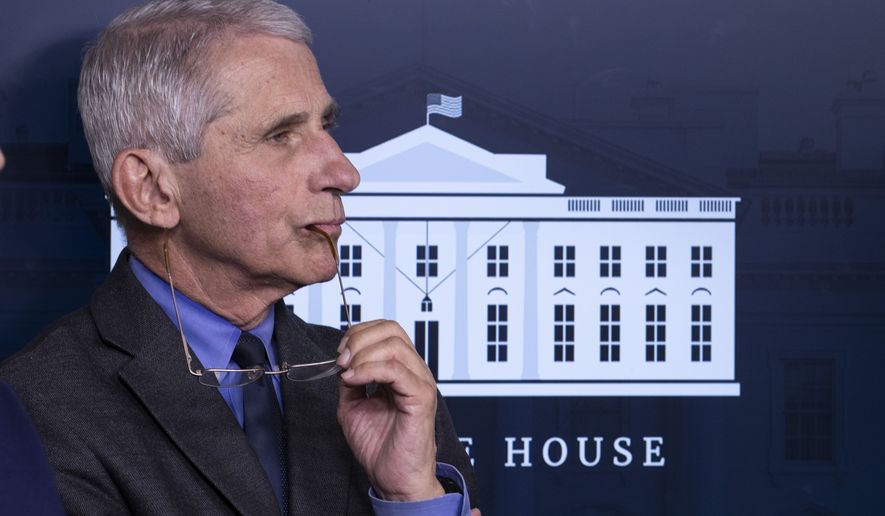 NALYSIS/OPINION:
Anthony Fauci, America's most-listened-to medical professional on the coronavirus, and apparently on all the political, economic, cultural and social precautions every man, woman and child in the nation should take on the coronavirus, has just warned what cooler-head coronavirus watchers have suspected all along: that this country may never, no never, go back to normal.
Never, that is, Fauci suggested, until a vaccine is developed. And by logical extension, that's to say — never, until a vaccine is developed that must then be included on the required list of shots for all children to attend school.
What great news for Big Pharma.
What great news for Bill Gates who just announced his foundation is going to spend billions of dollars to help build factories for seven possible coronavirus vaccine makers. "Spend" is probably the wrong word here. Invest is more like it.
After all, Gates, first and foremost, is a businessman. A billionaire businessman who made his billions in Microsoft and who just left his billion-dollar Microsoft enterprise to pursue other matters — specifically, to "serve humanity," is how the Economic Times put it, in a March headline.
For a taste of how he's already served humanity, one need only look to the disastrous Common Core one-size-fits-all, top-down education plan that his foundation bankrolled.
From education to vaccinations — the service to humanity never ends.
Original Article:https://www.washingtontimes.com/news/2020/apr/8/anthony-fauci-sets-stage-mandatory-vaccine/
Read More:NO Shock Here: Gates-Funded Program To Distribute Home-Test Kits Amid Coronavirus Pandemic
Read More:Bill Gates To Fund 7 Coronavirus Vaccine Factories
Read More:Coming Our Way: Bill Gates To Use Implantable 'Digital Certificates' To Help Fight Coronavirus
Watch More:Bill Gates: Vaccination To Reduce Population
Read More:New World Order: Bill And Melinda Gates Foundation Donate $375 Million To 'Population Control'
Read More:3 Months Ago A 'High Level Pandemic Exercise' Took Place In New York Showing That Coronavirus Could Kill 65 Million- Coincidentally ALSO Aided By Bill Gates
Read More:The ID2020 Alliance: Digital Identification Funded By Gates, Rockefeller And Many More
Read More:United Nations 2030 Agenda: A Blueprint For Global Enslavement In The Beast System