Prince Andrew blinked 10 times in 10 seconds during his response to a question about whether he had sex with an underage girl who had been trafficked by Jeffrey Epstein.
During a BBC interview, the Duke of York was asked about Virginia Roberts Giuffre, who was pictured with and claimed she had sex with Prince Andrew when she was 17-years-old.
"I have no recollection of ever meeting this lady, none whatsoever," said the Duke.
You don't remember meeting her?" he was then asked.
"No," responded Prince Andrew.
During his answer, the Duke blinked no less than 10 times in the space of just 10 seconds.
According to numerous scientific studies, including one published by the Journal of Non-verbal Behaviour, rapid blinking is a reliable indicator that a person is lying.
Indeed, that study found that when the subject is being asked a question, "the blink rate in the liars went down." While Prince Andrew was listening to the question, he didn't blink once.
The study found that after the question was asked, "the blink rate of the liars increased rapidly," which is exactly what happened during Prince Andrew's interview.
Again, this is just a coincidence and suggests absolutely nothing untoward.
Elsewhere in the interview, the Duke of York said he believes palling around with and staying at the house of a convicted sex offender two years after Epstein was charged with having sex with minors was at the time "the honorable and right thing to do."
Again, nothing out of the ordinary there.
Photos of 'Sweaty' Prince Andrew Confound Claims Made by Royal Over Epstein Links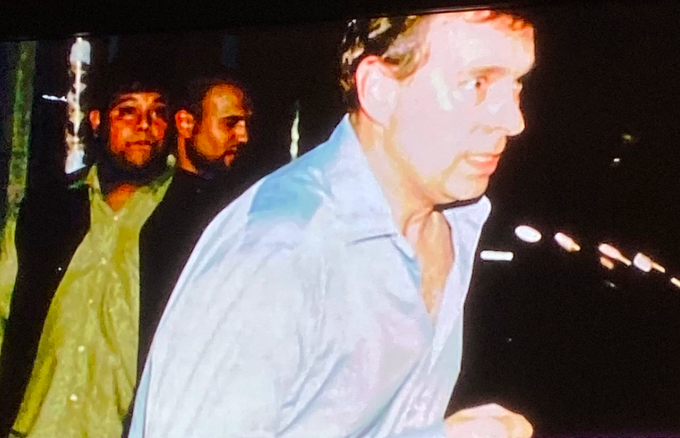 Claims he couldn't sweat due to medical condition, but numerous photos show otherwise.
Photos of a 'sweaty' Prince Andrew appear to contradict claims made by the royal during a BBC interview that was roundly condemned as a PR disaster.
The Duke of York was attempting to rebut allegations that his relationship with convicted sex offender Jeffrey Epstein included the provision of trafficked underage girls, including Victoria Roberts-Giuffre who was 17 at the time she alleges Prince Andrew had sex with her.
The royal attempted to debunk one of Roberts-Giuffre's claims, that he was sweating profusely during a dance between the two at a London nightclub, by claiming that he had suffered a medical condition which prevented him from sweating.
"There's a slight problem with the sweating because I have a peculiar medical condition which is that I don't sweat or I didn't sweat at the time…because I had suffered what I would describe as an overdose of adrenalin in the Falkland's War when I was shot at and it was almost impossible for me to sweat," said the prince.
However, several photos from the time clearly show the Duke of York sweating profusely, while others published by the Daily Mail contradict the royal's claim that he rarely partied.
The royal also suggested that a photo of him with his arm around Roberts-Giuffre could have been faked because he rarely displayed physical affection, a claim which is again contradicted by numerous other photos.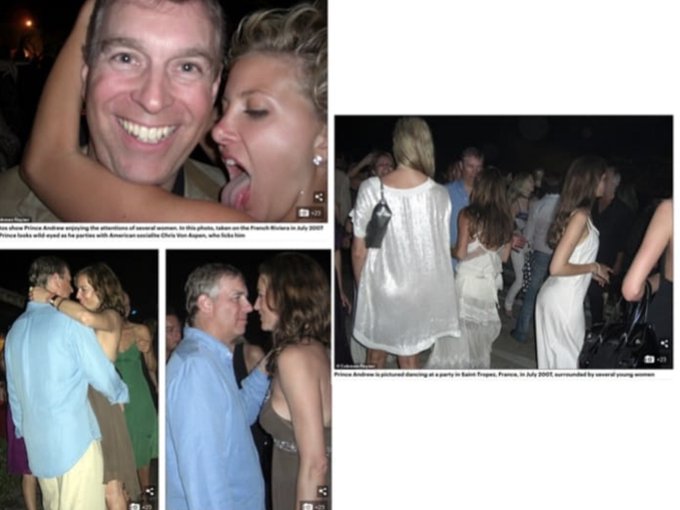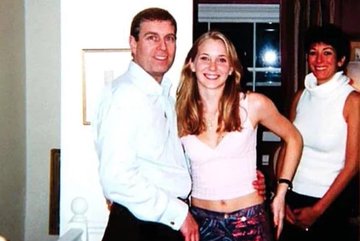 The overwhelming consensus after the interview was that it was a PR disaster and had only resulted in Prince Andrew looking more guilty.
It has since emerged that the Duke's PR adviser quit two weeks ago after warning him not to do the interview.