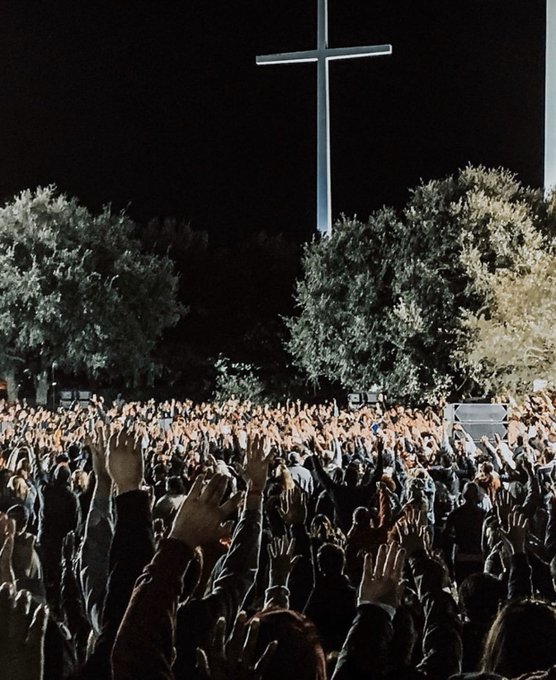 Thousands of people gathered for Kanye West's "Sunday Service" in Baton Rouge, Louisiana, after a last-minute announcement Friday.
Curvine Brewington, a pastor at Crossroads Church in Lafayette, Louisiana, attended the event and shared his experience on Instagram, saying there was an "altar call" and "over 1,000" people gave their lives to Christ:
Tonight, worship was lifted, the name of Christ was exalted, the Word of God was preached, a multitude prayed together, the Gospel was clearly proclaimed, and an opportunity to respond was given. In a crowd of 6,000 people from all walks of life, all ages, and all races, I witnessed over 1,000 people respond to The Gospel by raising their hands to accept Jesus as their Lord & Savior!
Original article:https://www.disrn.com/2019/11/03/over-1000-commit-lives-to-christ-at-kanye-wests-sunday-service/
Read More:Kim Kardashian Gets Baptized At Famed Armenian Church
Read More:What Is Going On With Kanye? He Aims To 'Save Souls' With 'Jesus Is King' Trailer