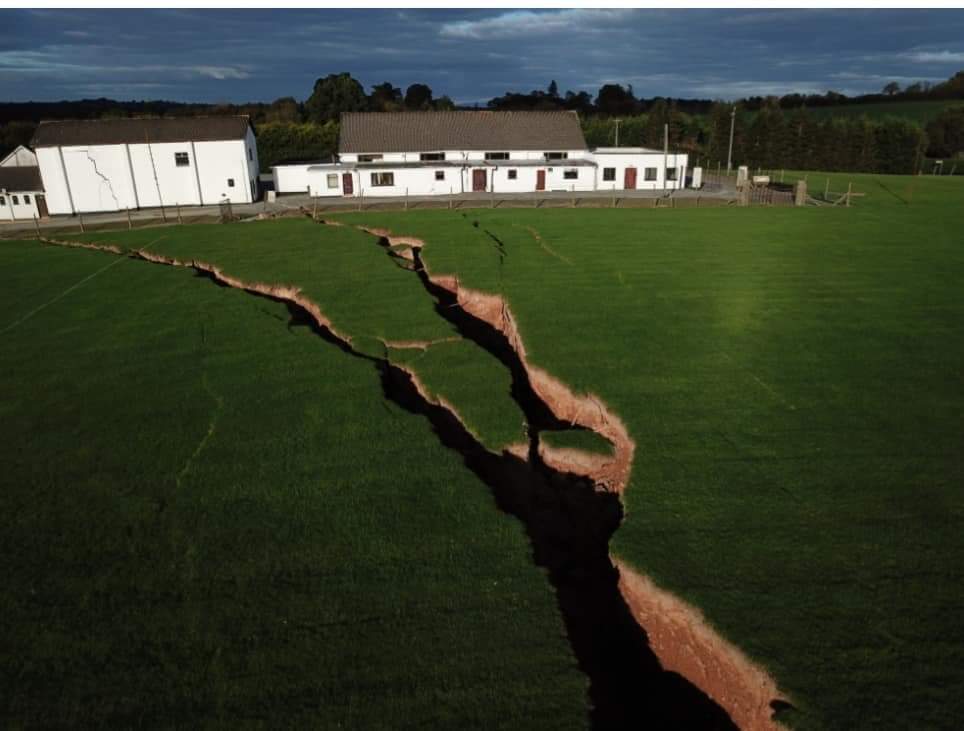 Nearly 100 children were evacuated from their classrooms on September 24, 2018 when a huge sinkhole opened up at Drumgossatt National School, near Carrickmacross in Monaghan, Ireland.
The collapse of a disused Gypsum mine in the region has been cited as the cause of the subsidence.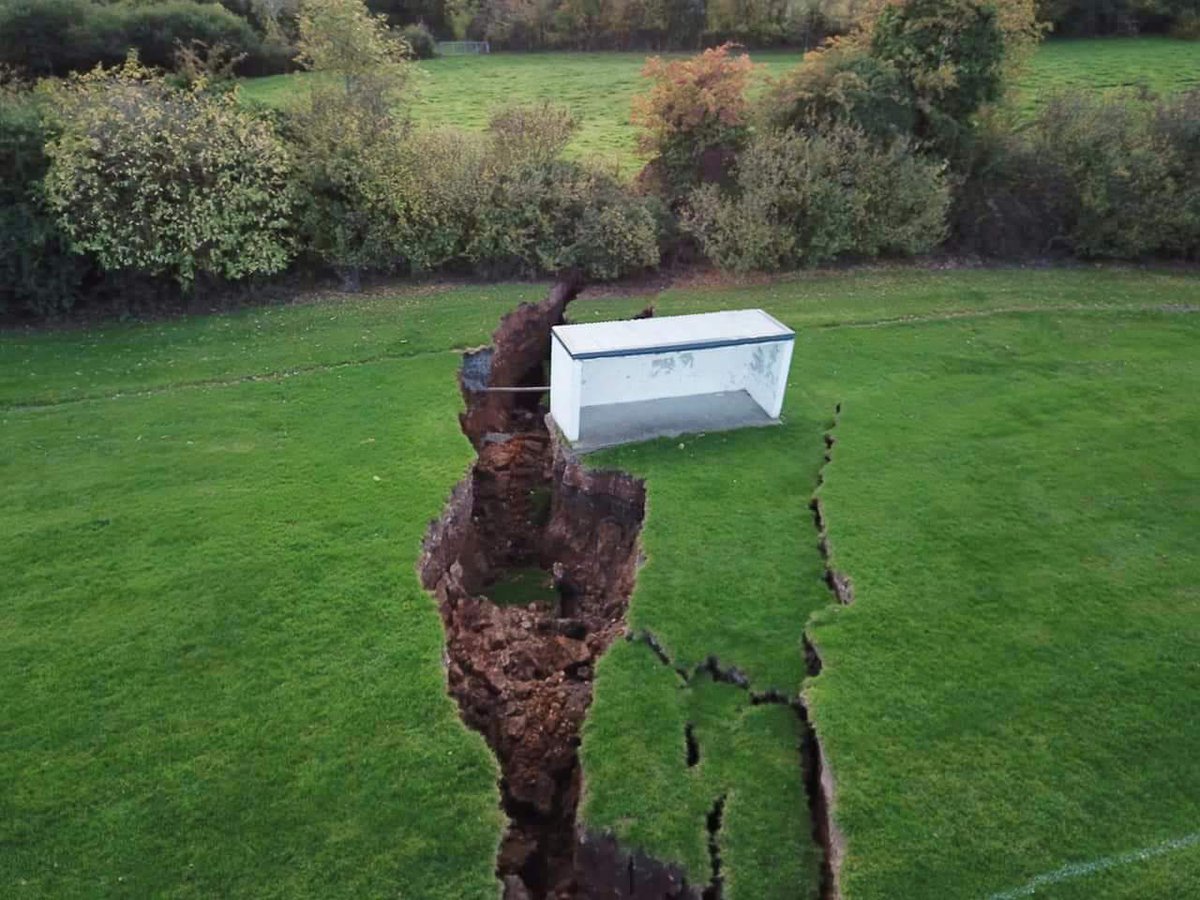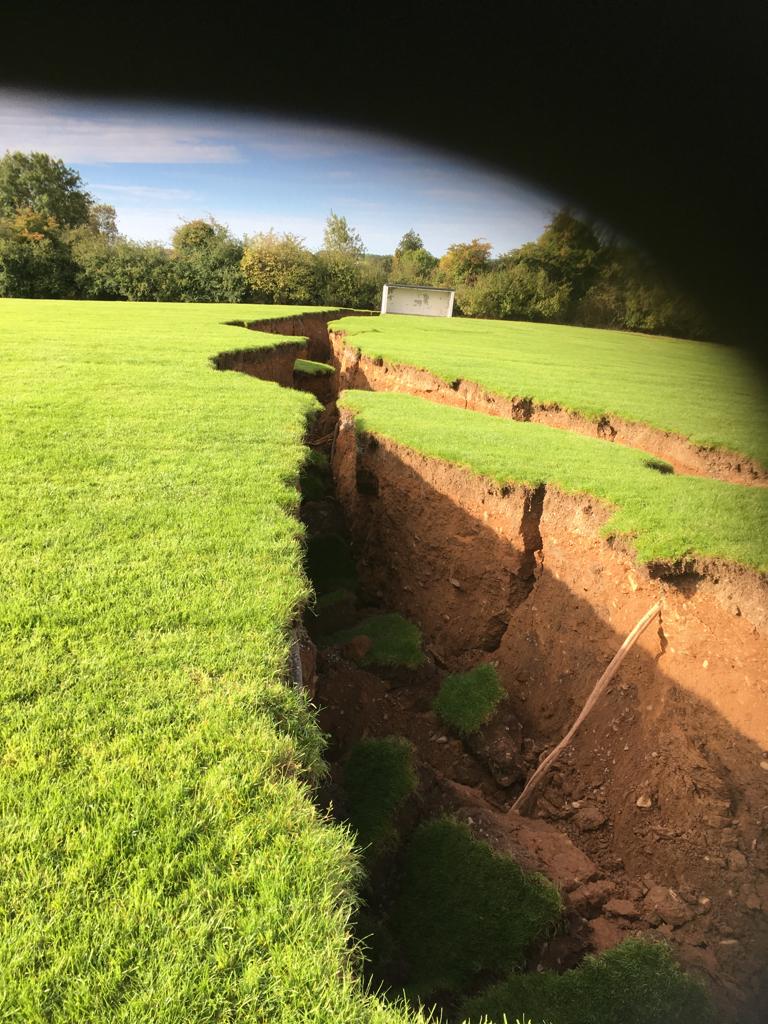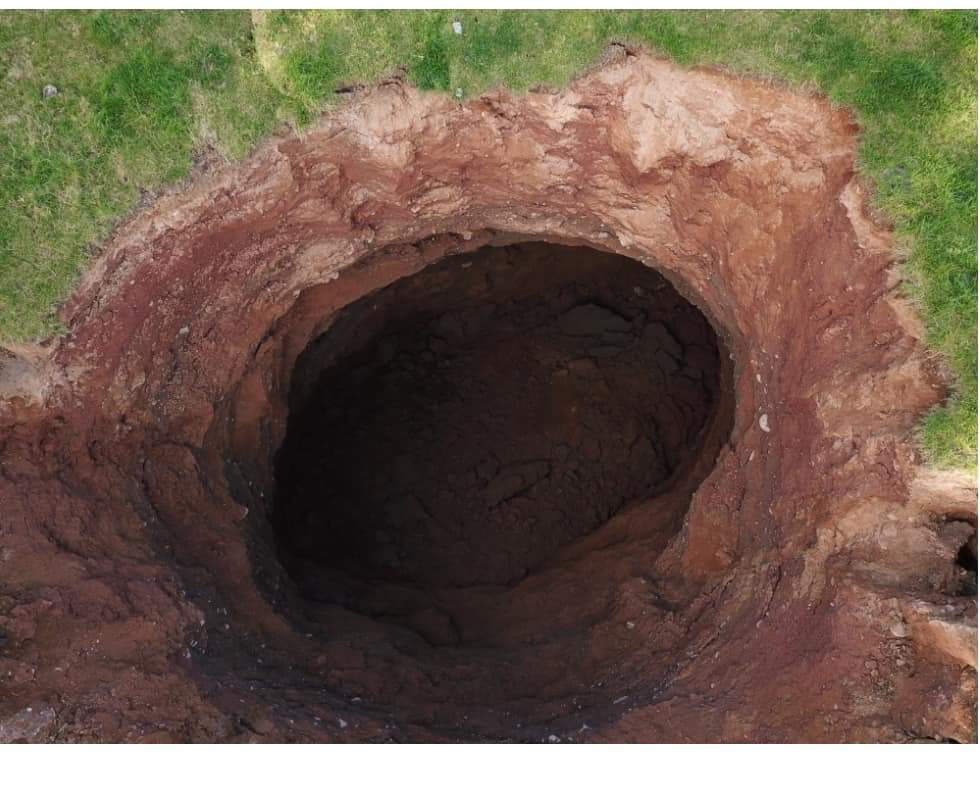 Original Article:https://earthfrenzyradio.com/earth-changes/3958-giant-cracks-and-sinkhole-open-up-in-ireland
Read More:Slow Moving Earth Crack Threatens Italy
Read More:Town Swallowed As Huge Cracks Appear In Unstable Ground In Peru
Read More:Two French Rivers Disappear As Fissures And Cracks Appear
Read More:What Causes Sinkholes?
Watch More:Sinkholes: Why They Are Happening