AccorHotels wants to read its guests' minds—and their heart rate and EEG and galvanic skin response, too.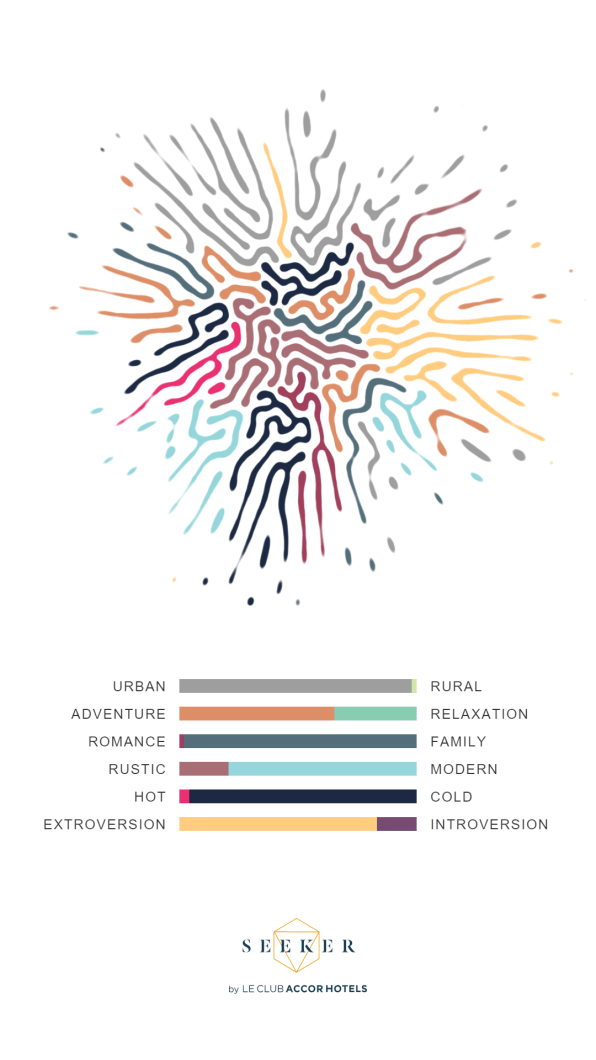 The company teamed up with Toronto-based agency Cossette and digital experience creators The Mill to develop an immersive sensory experience that will hopefully reveal what guests want in a vacation before they do. The program, called Seeker by Le Club AccorHotels, is being unveiled as Le Club, AccorHotels' loyalty program, merges with the Fairmont President's Club, Raffles Ambassadors, and Swissôtel Circle. They wanted a unique way to let incoming loyal guests know that they would be able to continue offering very personalized service—and what better way to do that then to read their minds?The online version uses a computer's webcam and the front-facing camera on a smartphone to measure heart rate and pulse to determine the kind of travel that a person finds most appealing—based on six different metrics, including psychological, personality, destination, and style. The experience measures biometric reactions to a variety of images and experiences: Think cold versus hot destinations; relaxation versus adventure travel; rural or urban environments; and whether you're traveling for family or romance. In addition to the online version, AccorHotels is also developing kiosks that will appear in a few of their hotels by the end of July.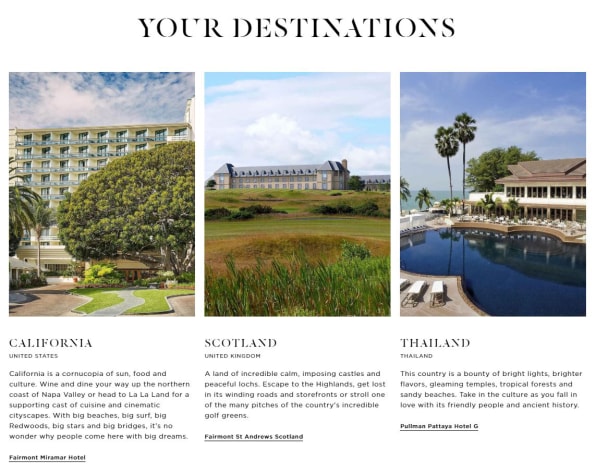 Members of the press got a preview of the tech last month in a fully immersive experience, and it was—not to use too technical of a term—super cool. After strapping on a stylish headband that monitored alpha and gamma brain waves, and wrist cuffs to monitor heart rate and skin response, there was Ferrofluid to play with, a waterfall that would allegedly determine whether you love tranquility or adventure, motion-tracking that figures out whether you're an introvert or extrovert, and pillars straight out of the Fortress of Solitude that gauge your affinity for either modern or rustic environments.
At the end of the experience, biometric data was run through a custom algorithm and translated into a colorful psychographic illustration. In my case, the computer gave me what is reportedly my ideal travel destination—Baidu, China.
The only thing left to do is start a Kickstarter for a plane ticket now!
Original Article:https://www.fastcompany.com/90179273/this-hotel-chain-is-using-biometric-data-to-find-you-the-perfect-vacation-spot
Read More:UK Consumers Set To Give DNA Data To Banks For Biometric Security Identification
Read More:India Set To Establish Billion-Member Biometric Police State