Estonia, the country which helped create Skype and hosts NATO's cyber-defense center, is also trying to stay ahead of the pack in regulating robotics.
The Economy Ministry is working on legislation that would address the status of artificial intelligence in legal disputes, said Siim Sikkut, the official in charge of the government's IT strategy. One proposal under consideration would create the term "robot-agent," which would be somewhere between having a separate legal personality and an object that is someone else's property.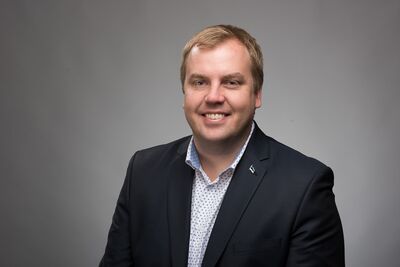 Sikkut said he saw advantages to elevating artificial intelligence to the same judicial level as natural and legal persons. In any case, the ministry first needs to amass enough political support to press ahead with the case.
"If we seize this opportunity as a government, we could be one of the trail blazers," Sikkut said in an interview in Tallinn on Friday.
While increased automation is presenting many countries around the world with regulatory issues, including rules for self-driving cars and drones, Estonia has been embracing new digital technologies at a faster clip than most others. The Baltic nation of 1.3 million has introduced paperless government, nationwide Internet voting and remote access to Estonian digital infrastructure for foreigners, dubbed E-residency. Still, officials would like to make it easier for companies to use digital technologies.
Robots and Humanism
Driverless parcel delivery robots of Tallinn-based Starship Technologies Inc., set up by founding members of Skype, were authorized by Estonian parliament in June to move in traffic without human assistants at speeds up to 6 kilometers per hour. The user of a self-driving robot is obligated to have liability insurance and the robot must be equipped with the user's contact details.
Lawmakers at the European Parliament adopted a resolution in February urging the European Commission to consider legislation and potential special status for robots, such as self-driving vehicles, to establish who is liable for damages they may potentially inflict. Sikkut said he isn't aware of any government currently preparing a robotics law outside Estonia, adding that the new rules can hopefully be implemented "within a couple of years."
Estonia still has many hurdles ahead. Giving robots personal rights and responsibilities "goes against Europe's humanist history of law," noted Triniti, the law firm that prepared a legal analysis for the ministry on the issue.
"We need to get plenty of myths and stereotypes out of the way early on," Sikkut said. "Like that robots are taking over everything or that we're going too far with computerization. Of course, these questions need to be addressed with all new technologies."
Original Article:https://www.bloomberg.com/news/articles/2017-10-10/skype-s-homeland-grapples-with-dilemma-of-robot-as-legal-person
Read More:Human Rights For Robots? European Parliament Votes In Favor
Read More:Robots Allowed To Buy And Sell, Own Property And Claim Copyright In New EU Plan