Think billionaires and outer space and three names quickly come to mind: Elon Musk, Jeff Bezos and Richard Branson.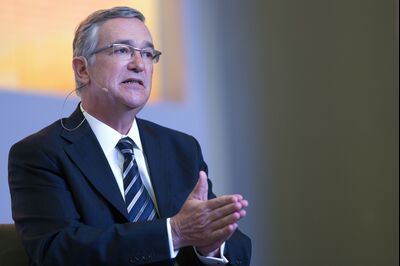 It turns out, though, that they have plenty of company. There are 13 others among the world's 500 richest people who have an investment in a space enterprise, according to data compiled by the Bloomberg Billionaires Index and consulting firm Bryce Space & Technology. While technology tycoons dominate, the list also includes casino magnate Sheldon Adelson, who's backing a lunar mission, and Mexican retail and banking billionaire Ricardo Salinas, an investor in satellite network OneWeb.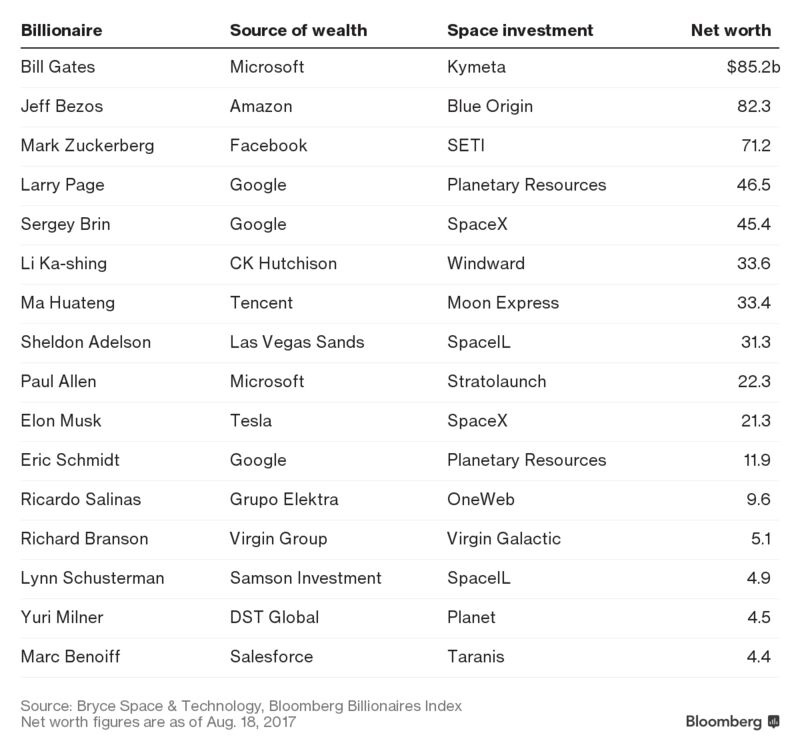 All told, they have a net worth of $513 billion. Good thing, because space ventures such as rocket launches can involve stratospheric expenses. Bezos, the world's second richest man, is funding rocket company Blue Origin to the tune of $1 billion a year. Branson's Virgin Galactic has spent more than $600 million to help get commercial passenger flights into suborbital space by the end of 2018.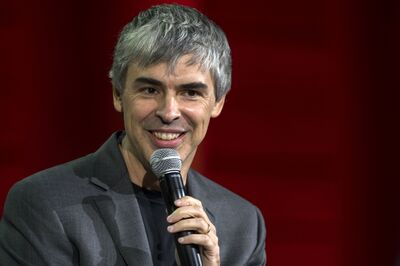 The last decade has seen a boom in space startups, and not only by billionaires. They were spurred in part by Musk's Space Exploration Technologies Corp. Its first commercial launch in 2009 encouraged an ecosystem of space companies that were previously hindered by the cost of getting to orbit.
Space Angels, a network for space investors, reckons there are more than 225 private space ventures that have received equity financing, up from 33 in 2009. And funding has followed suit. About $3.1 billion was invested in these businesses in 2016, compared with $409 million in 2011, according to Space Angels.
A certain number of these will undoubtedly go bust, says Maxime Puteaux, a consultant at Euroconsult. The risks are high and most investors have yet to see tangible returns on their money.
But the burgeoning market is birthing ever more diverse companies, including a space-age version of ridesharing. SpaceFlight, backed by Microsoft Corp. co-founder Paul Allen, is booking payloads on flights and has even bought up the entire capacity of a SpaceX rocket to divvy up among customers.