OKLAHOMA COUNTY, Oklahoma –
Residents across the state were rocked awake Saturday morning after an earthquake struck in Central Oklahoma.
Around 7:00 a.m., a 5.6 magnitude earthquake shook and several residents and along with our staff began going to social media in response.
The earthquake's epicenter was located eight miles northwest of Pawnee, 21 miles south, southeast of Ponca City, 22 miles north, northeast of Stillwater, 44 miles south Arkansas City, Kansas, and 73 miles north, northeast of Oklahoma City. It was about four miles deep.
USGS says the earthquake was felt in areas from Omaha to Dallas. News 9 has also received messages from residents in Missouri and Arkansas.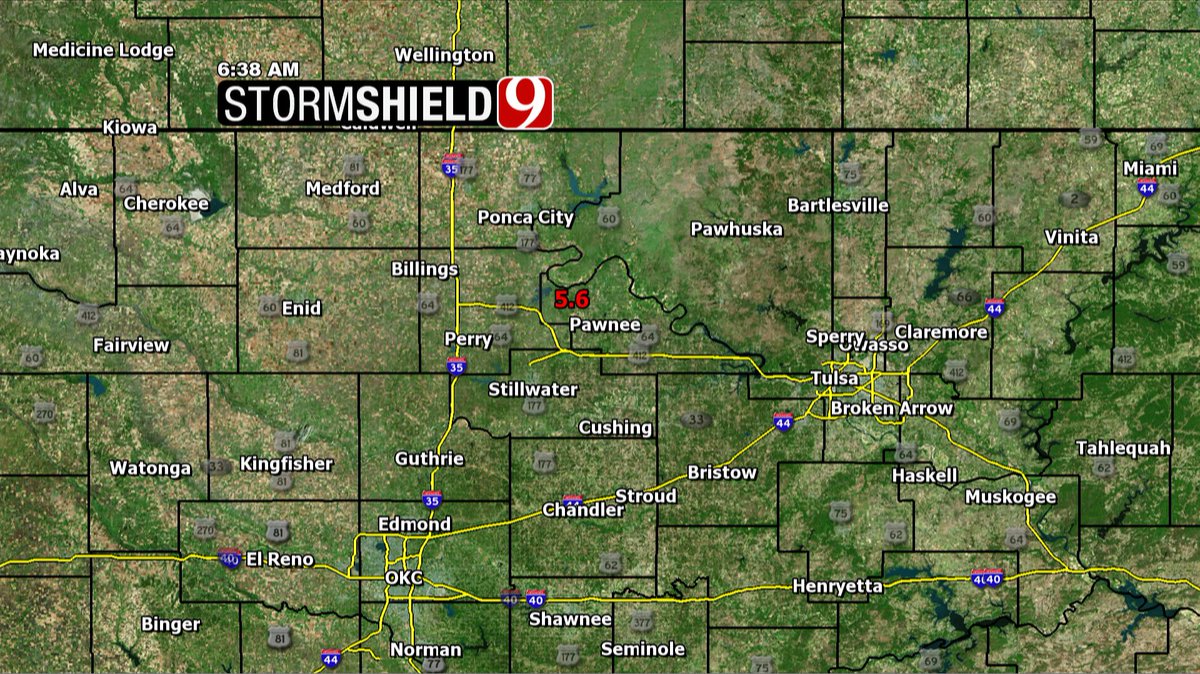 Residents have called in to report damages, but there are no injuries at this time. Fire officials say there are several reports of structural damage in downtown Pawnee.
USGS says an aftershock was recorded just before 8:00 a.m. in the same area as the major earthquake.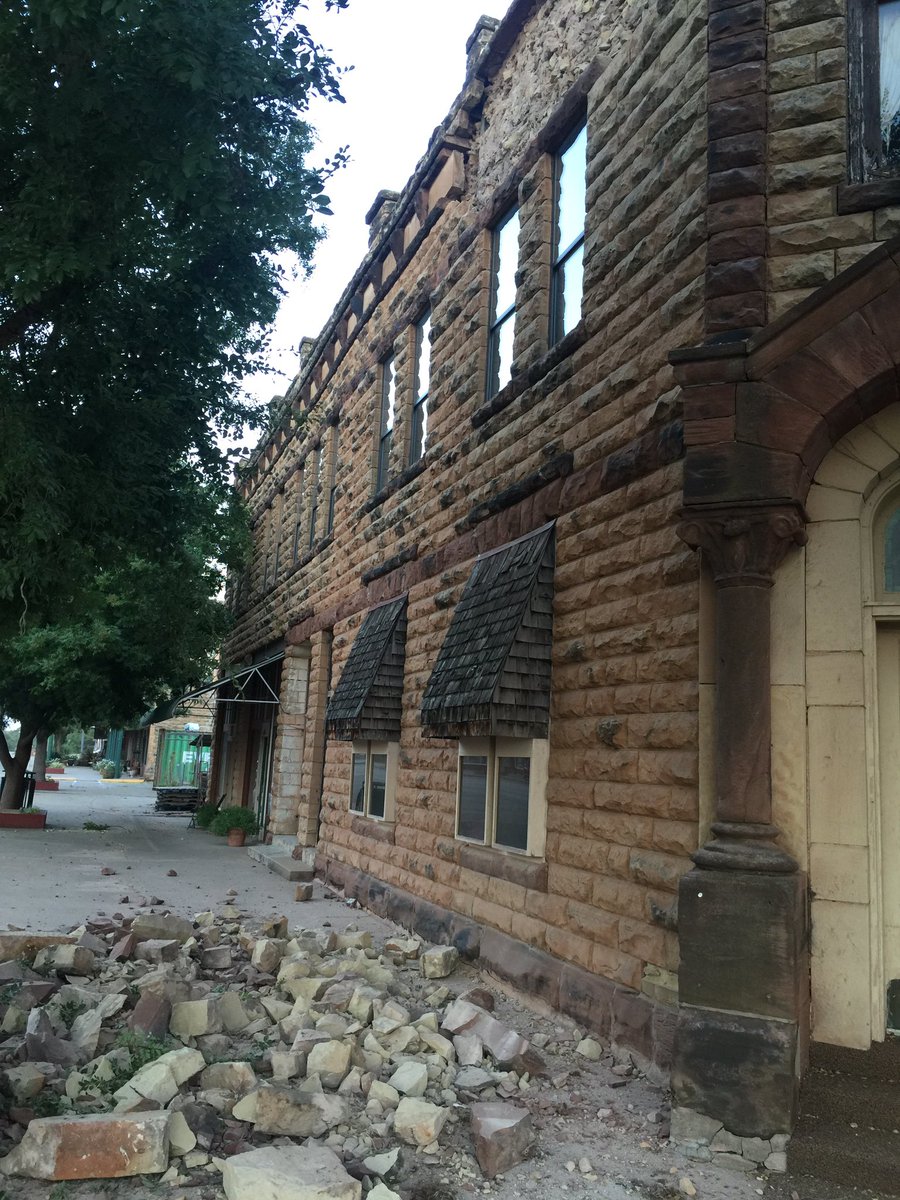 Original Article:http://www.news9.com/story/33008574/big-earthquake-rocks-central-northern-oklahoma