Around 5,000 people have been forced to evacuate their homes after heavy rain caused floods in Nicaragua and Guatemala.
The heavy rain began to fall on 09 July, 2016. La Aurora International Airport in Guatemala City recorded 360 mm of rain in 24 hours between 10 and 11 July. Flores in El Peten Department, Guatemala, recorded 170 mm during the same period.
Nicaragua
In Nicaragua, the Caribbean coast area was worst affected. Local media reports say that levels of the Prinzapolka, Escondido and Rio Grande de Matagalpa rose rapidly, threatening communities nearby. In the North Caribbean Coast Autonomous Region, around 4,000 people were evacuated and 300 homes damaged, mostly in the municipality of Prinzapolka.
Nicaragua's disaster management agency (Sistema Nacional para la Prevención, Mitigación y Atención de Desastres – SINAPRED) set up 10 shelters to accommodate those displaced. Director General, Dr. Guillermo Gonzalez, said that disaster prevention plans were put in place and were successful. No fatalities have been reported.
According to SINAPRED, as of 13 July, the situation is easing and river levels now falling. However, around 200 people still remain in the relief camps, mostly in Prinzapolka, where they will receive support, medical care and drinking water until the situation normalizes.
Guatemala
In Guatemala, flooding affected the departments of Suchitepequez, Alta Verapaz, Izabal and Escuintla. The disaster management agency (Coordinadora Nacional para la Reducción de Desastres de Guatemala – CONRED) said on 12 July that at least 160 houses have been partially or fully damaged, and over 960 people have been affected by floods.
Social Media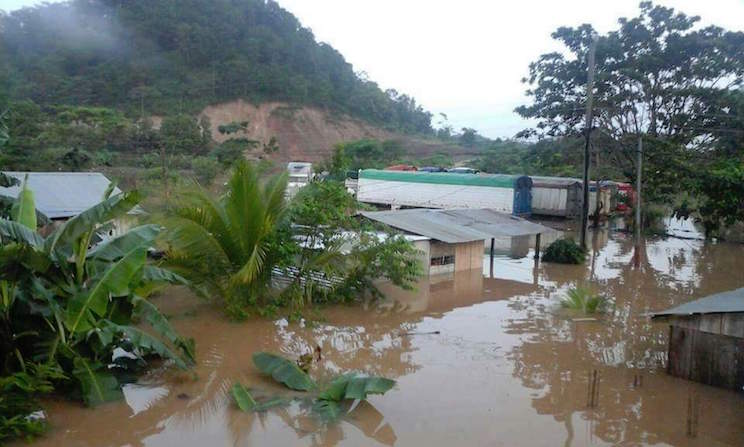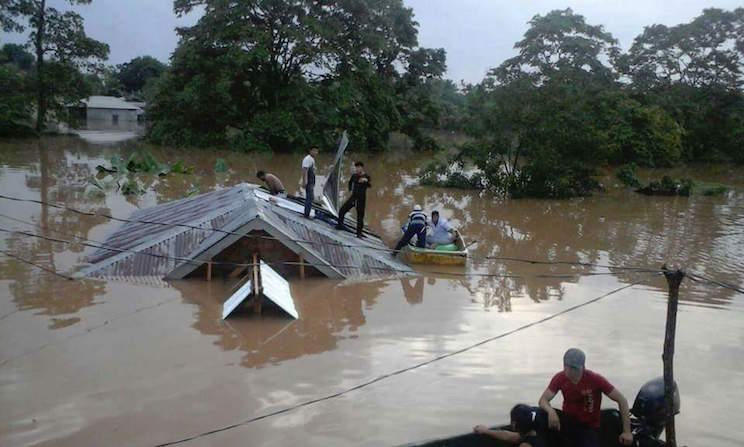 Original Article:http://floodlist.com/america/floods-nicaragua-guatemala-july-2016
Read More:Apocalyptic Floods Sweep The Globe- Earth's Mantle Slipping- Authentic Second Sun Capture From Brazil