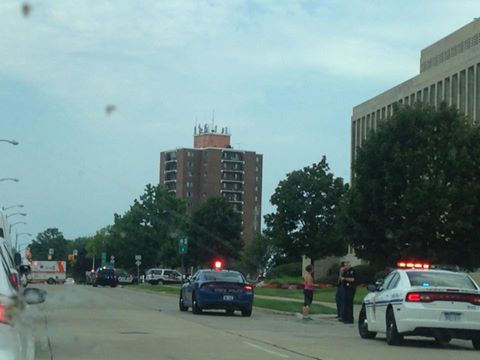 At least four people have been shot at a courthouse in St. Joseph, Michigan, including one police officer.
Three people are dead at Berrien County Courthouse. Two of the deceased are court bailiffs, while the third is the shooter. A third bailiff was injured.
Police have confirmed that the suspect was on his way to jail when he grabbed a gun from a deputy and opened fire.
After being placed on lockdown, the courthouse has been secured by state police according to Michigan Governor Rick Snyder.
The incident follows a violent week in which a pair of police shootings led to mass protests against the killing of Alton Sterling and Philando Castile. During demonstrations in Dallas on Thursday, a shooter identified as Micah Xavier Johnson opened fire, killing five police officers.
Original Article:http://sputniknews.com/us/20160711/1042797229/michigan-courthouse-shooting.html