European stocks extended their losses on Monday with the British pound falling to its lowest level in almost 31 years in the wake of the economic and political uncertainty following the UK's historic vote to leave the European Union.
Sterling dropped almost four percent to $1.31 against the US dollar as of 12:00 GMT – the lowest level since September 1985. The euro is also under pressure, down more than one percent against the greenback.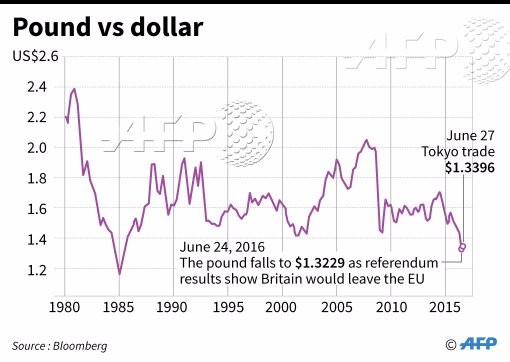 "We are still looking for another 10 percent fall for the pound against the dollar in the coming months as data confirms the economic slowdown and monetary policy expectations increase," said Jeremy Cook, chief economist at World First, as cited by the BBC.
Banking, airline and property shares plunged Monday on the London Stock Exchange.
Barclays shares were temporarily suspended after falling more than 10 percent, and Royal Bank of Scotland (RBS) stock plunged more than 14 percent.
EasyJet shares also plummeted – by 19 percent – following a statement from the airline saying Brexit would contribute to a fall in revenues of up to £28 million (about US$37 million).
Shares in housebuilders also took a dive. Taylor Wimpey fell 15 percent, Barratt Developments slumped almost 13 percent and Foxtons, which issues a Brexit profit warning, plunged 22 percent.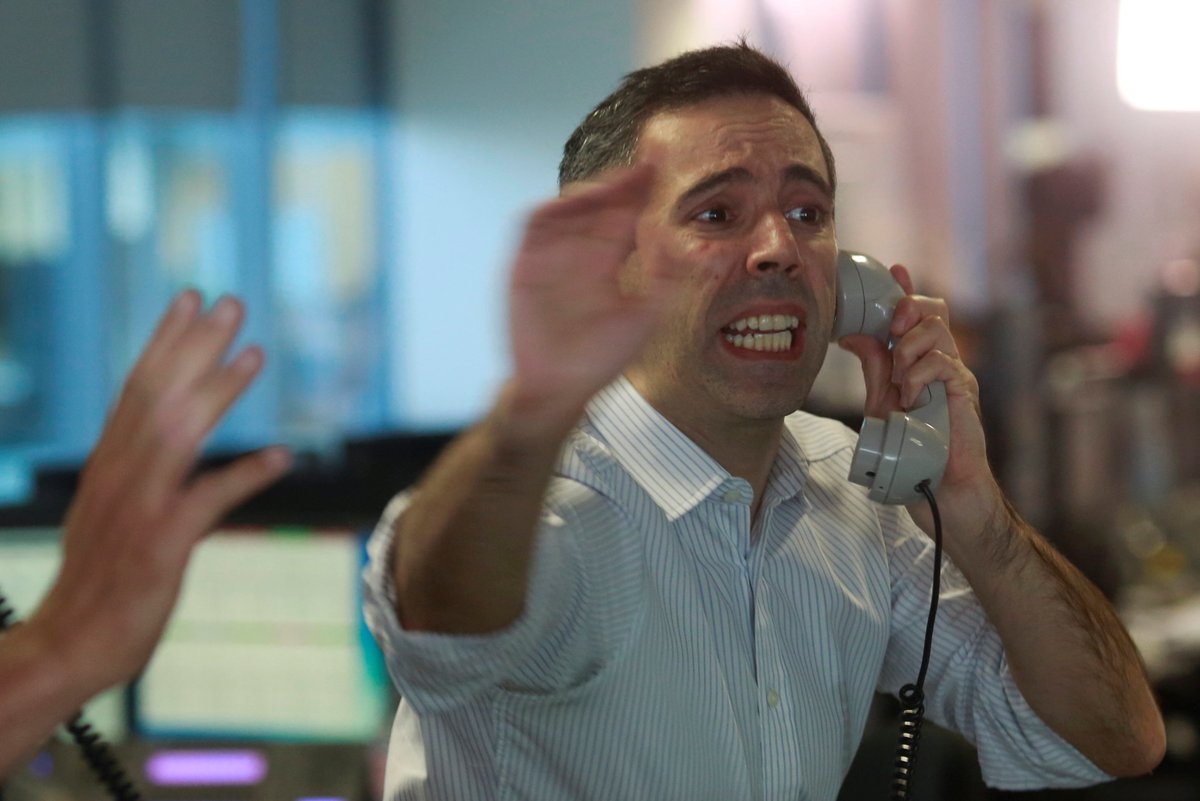 London's FTSE 100 index was down over two percent, while the FTSE 250 index, which is mostly made up of UK-focused companies, fell 5 percent.
Before the markets opened on Monday, Chancellor George Osborne attempted to reassure investors, saying the UK economy was "still open for business" and is "about as strong as it could be to confront the challenge our country now faces."
European stocks were also down on Monday, with the German DAX and the French CAC 40 index losing more than two percent as of 12:00 GMT.
Following Friday's eight percent fall, Japan's Nikkei closed 2.4 percent higher on Monday backed by warnings from Japanese officials they may intervene in the currency markets to stabilize the yen.
Demand for safe haven assets such as gold remains strong. The price of the precious metal rose half a percent on Monday to $1,330 per troy ounce.
Moody's rating agency has cut UK's credit outlook to negative, saying the referendum result would herald "a prolonged period of uncertainty".
"In Moody's view, the negative effect from lower economic growth will outweigh the fiscal savings from the UK no longer having to contribute to the EU budget," said the rating agency. It added the UK had one of the largest budget deficits among advanced economies.
Standard and Poor's has also threatened to downgrade the UK's rating.
Original Article:https://www.rt.com/business/348536-pound-markets-drop-rating/
Read More:Inside The Secret Meeting Where Wall Street Tested Digital Currency
Watch More:Cashless One World Currency: Technology Helps Usher In The Mark Of The Beast
Read More:Exploring The Dark Side Of Bitcoin Digital Currency