An EgyptAir domestic flight from Alexandria to Cairo was hijacked on Tuesday and has landed in Cyprus.
The plane was  hijacked by a passenger, who said he had a suicide belt and forced the pilot to land in Larnaca Airport in Cyprus. There were reportedly 56 passengers and crew members on board the plane.
The lone hijacker reportedly wanted to talk to his estranged wife in Cyprus, and the Cypriot president has said the hijack is not a terrorist incident.
All hostages on the plane are to be released with the exception of the flight crew and four non-Egyptian passengers.
Egyptian and Cypriot officials have said most of the passengers have now been released
Egyptian state media has named the hijacker as Ibrahim Samaha, stating he was sitting on seat 38K and is aged between 27 and 28 years old.
His family have claimed that he is is mentally unstable.
He is reportedly a professor of veterinary medicine at Alexandria University.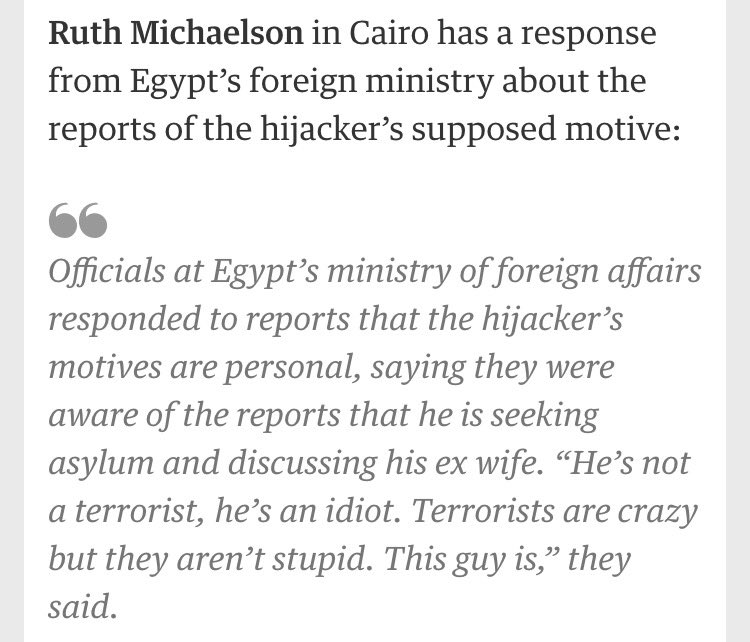 Original Article:http://yournewswire.com/hijacked-egyptair-flight-ms181-lands-in-larcana-cyprus/