High winds and seven tornadoes slammed through the American South on Tuesday afternoon, killing two in Louisiana and another in Mississippi, while injuring at least 31 people and damaging dozens of homes and cars. The storm was part of a severe weather front moving across the southern states.
High winds and several tornadoes hit the Pelican state on Tuesday afternoon. One tornado came close to New Orleans Airport before touching down in a field, according to the Associated Press.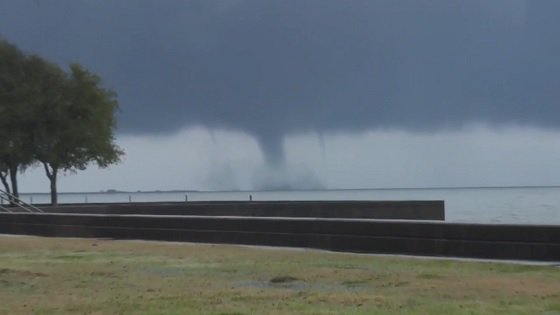 At Sugar Hill trailer park in Convent Parish, dozens of trailers were damaged and several people were injured, AP cited the park owner, Mark Anderson as saying.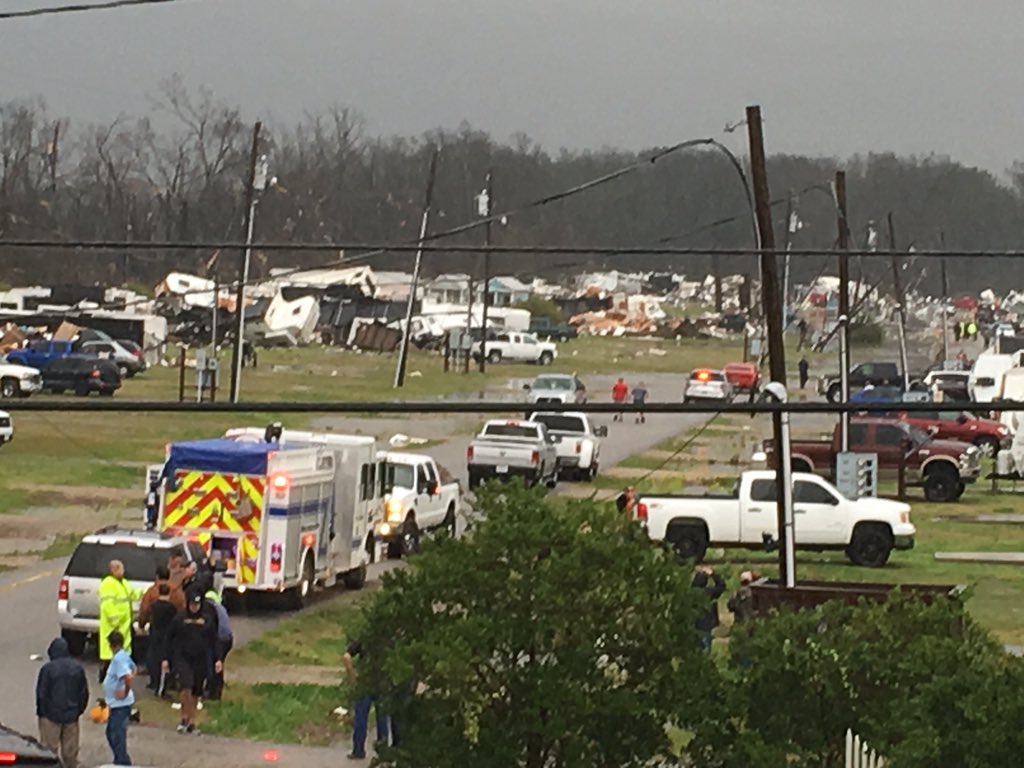 Convent Parish Sheriff Willy Martin told local news that there had been two confirmed fatalities, adding that at least 31 people had been injured, and seven to eight critically.
Trees were toppled over by the ravaging winds and only about six to eight trailers were left standing, Anderson told AP.
Authorities said there were reports of people possibly trapped in some of the trailers or under debris.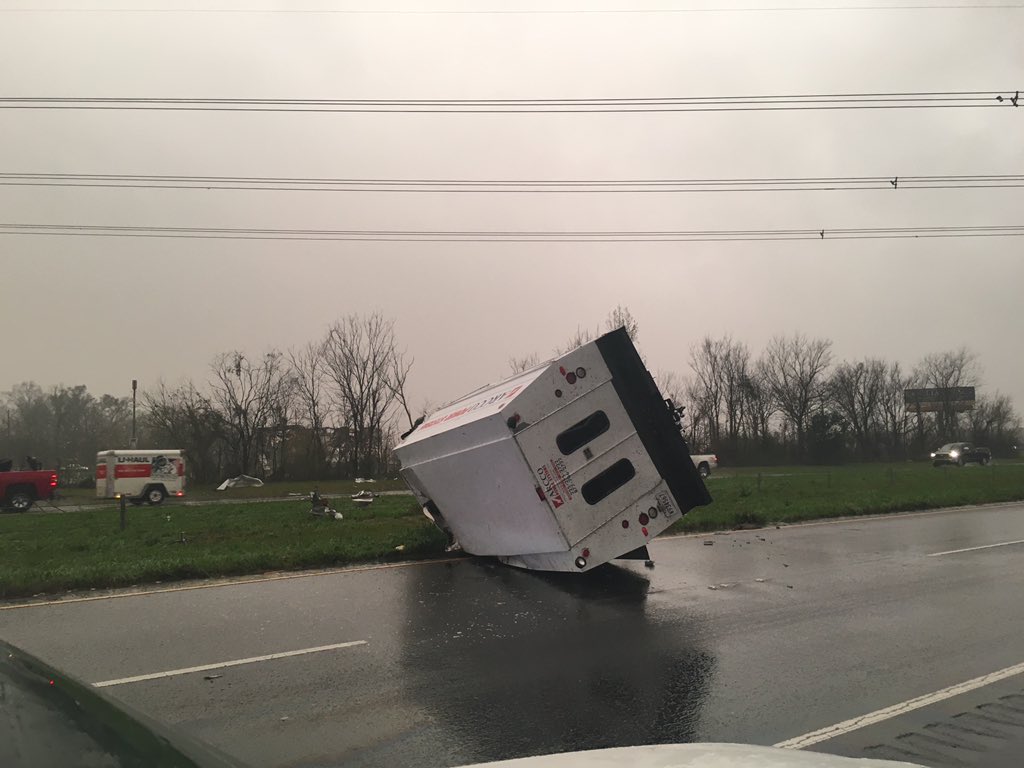 As weather maps showed a big red swath marking the storm's direction across the state, warnings were issued alerting people to seek shelter. Weather officials were tracking more than a dozen reports of tornadoes in the region.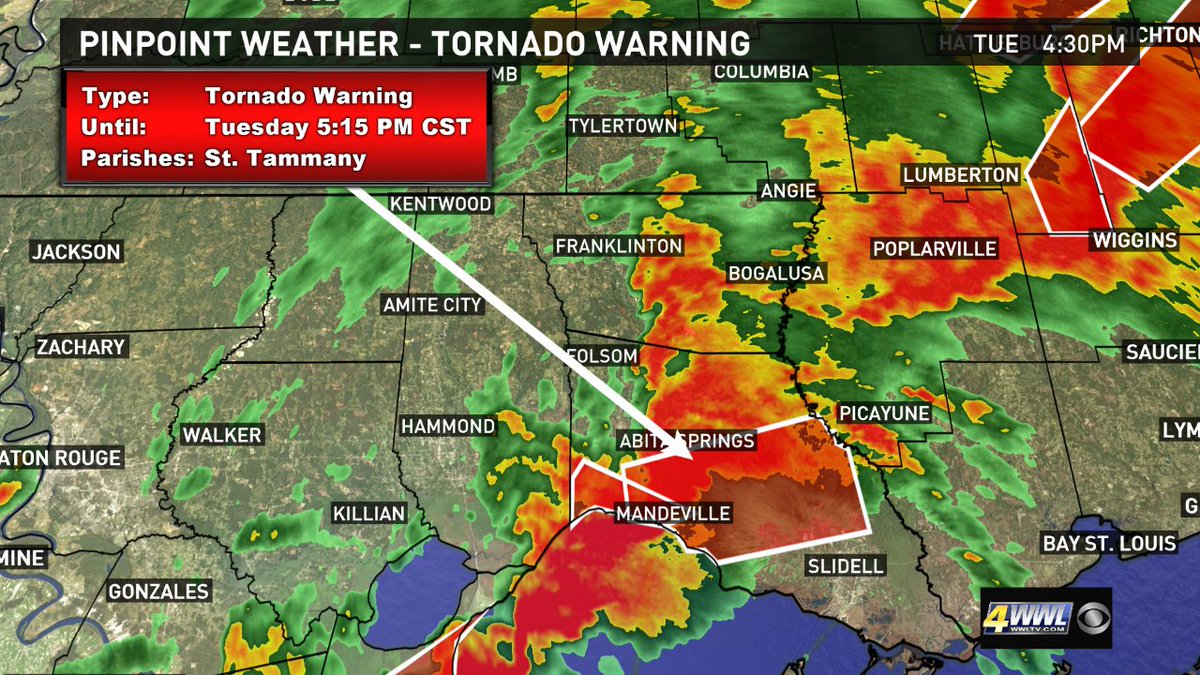 Tornadoes ripped roofs off buildings, flipped trucks, and tore down the wall of a Baptist church.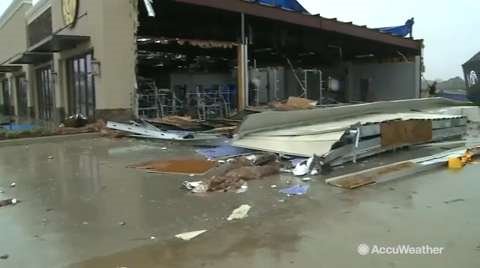 Some 31,000 customers have reportedly been left without power statewide, with crews working to restore it as quickly as possible.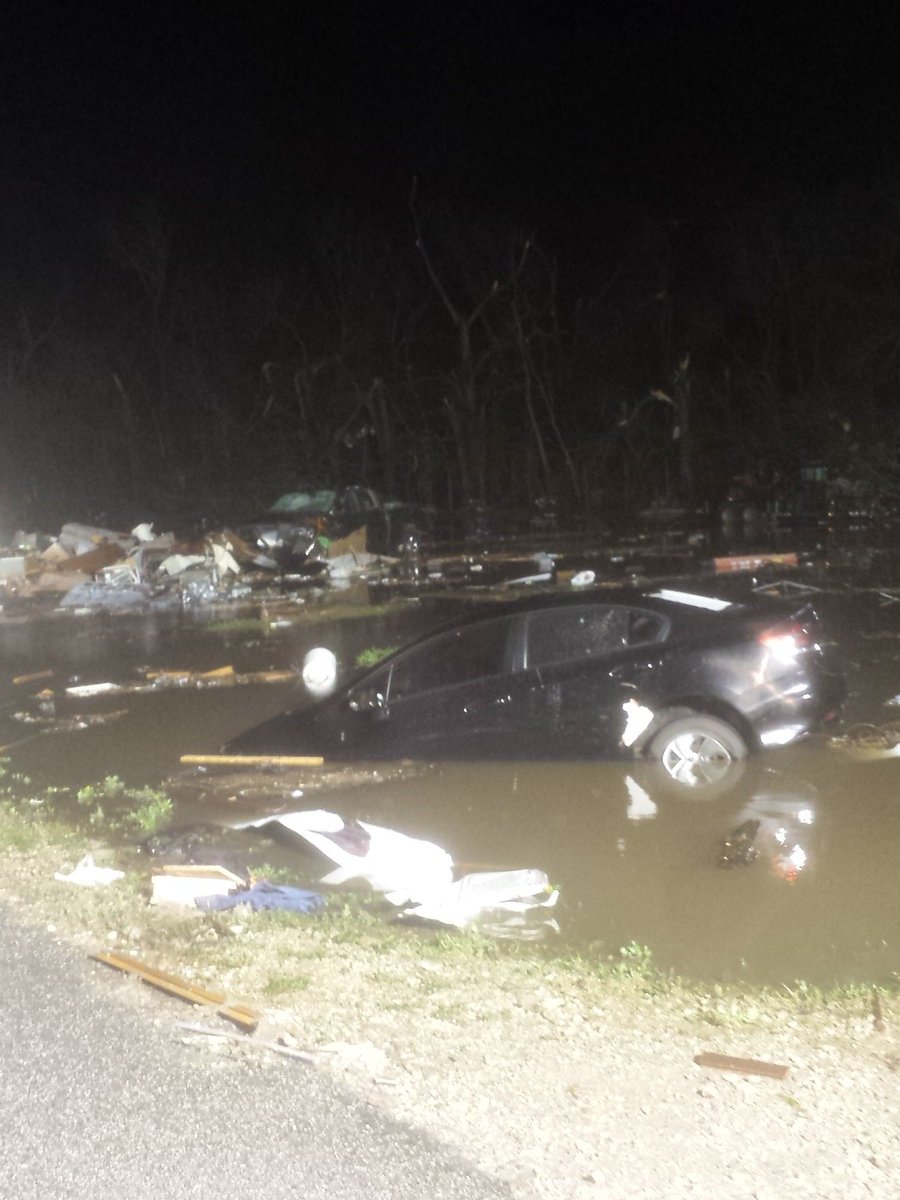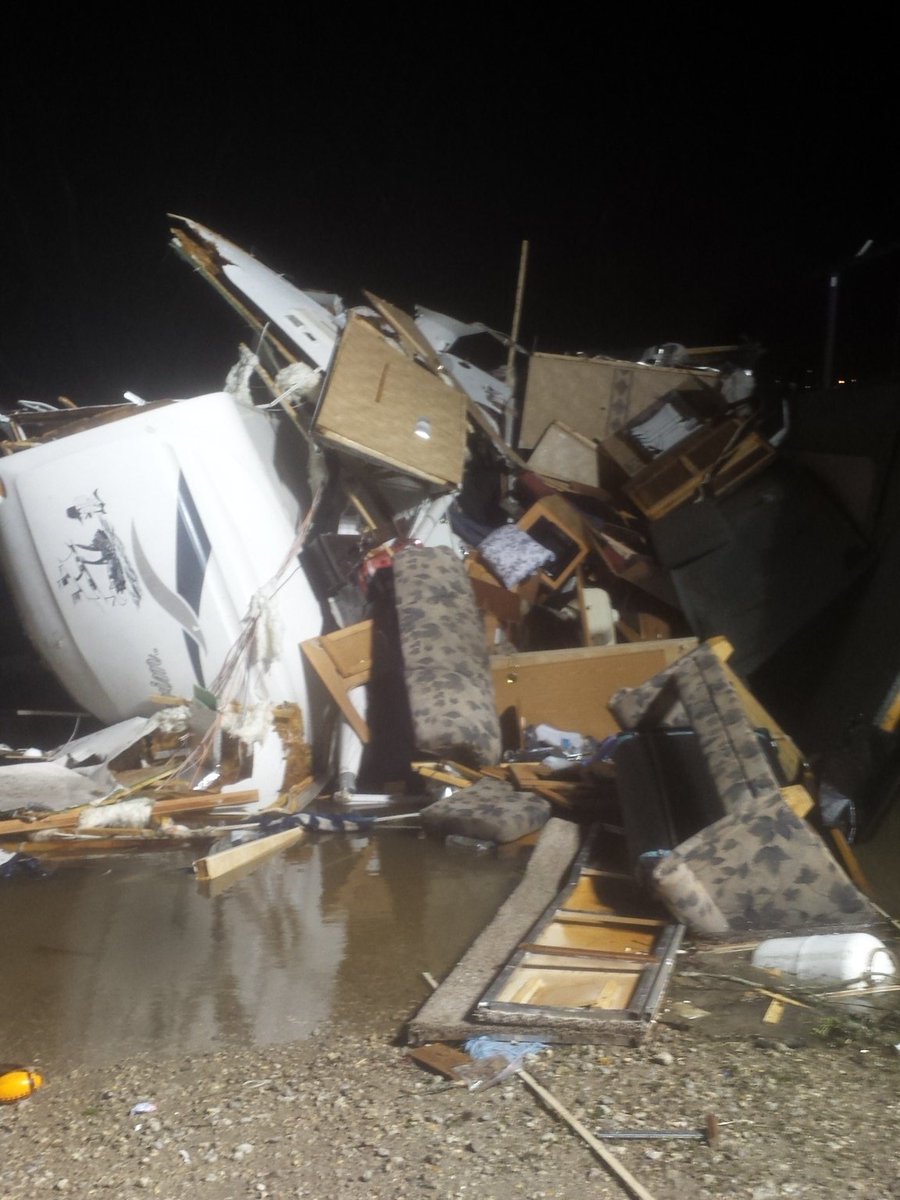 One tornado knocked down a water tower and damaged homes, according to the Assumption Parish Sheriff's Office, as reported by Reuters.
In Prairieville, between New Orleans and Baton Rouge, there was damage to some buildings, and the roof of a fitness center was ripped off.
In neighboring Mississippi, Governor Phil Bryant had declared a state of emergency in anticipation of severe weather. State authorities said that one person had died.
More than 6 million people in parts of five states – Louisiana, Mississippi, Alabama, Florida and Georgia – were in areas of moderate risk for strong tornadoes and other severe weather on Tuesday, the Storm Prediction Center in Norman, Oklahoma estimated.
Original Article:https://www.rt.com/usa/333420-tornado-slams-and-damages-louisiana/