While many of

you were watching some sporting event (no worries: Baseball starts in 10 days!), this was quite a busy weekend for volcanoes around the globe. Here's a look at some of the eruptions that caught my attention:

Central America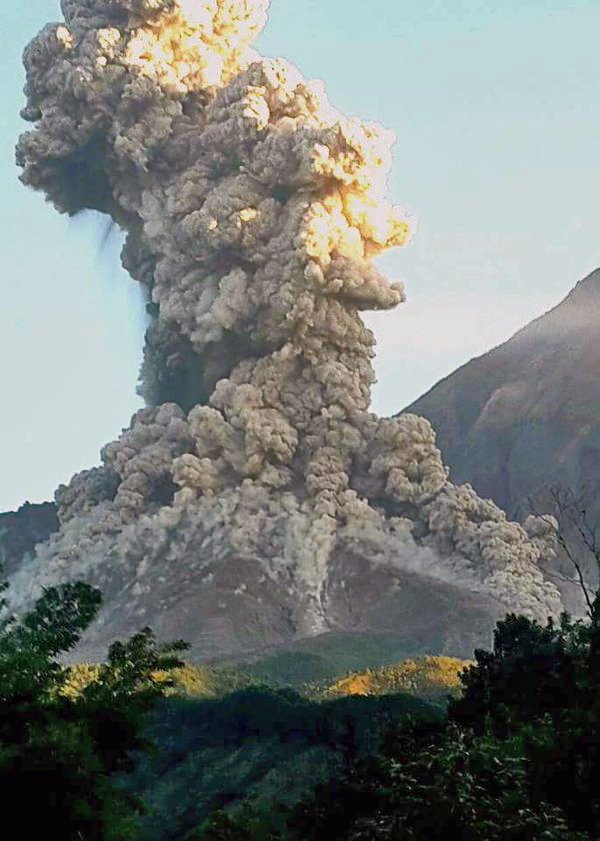 Santiaguito
In Guatemala, Santiaguito, the dome complex on Santa Maria, produced some impressive explosions that sent ash up over 6 kilometers (~19,000 feet). The ash from these blasts (see above) prompted both aviation and respiratory/drinking water alerts for the area around the volcano and the sound of the blasts was heard over 25 kilometers away. You can see some of the plumes from these explosions in the tweets from CONRED, the emergency management agency in Guatemala (below). The shots suggest that the eruptions may have produced some small pyroclastic flows as well as an ash plume.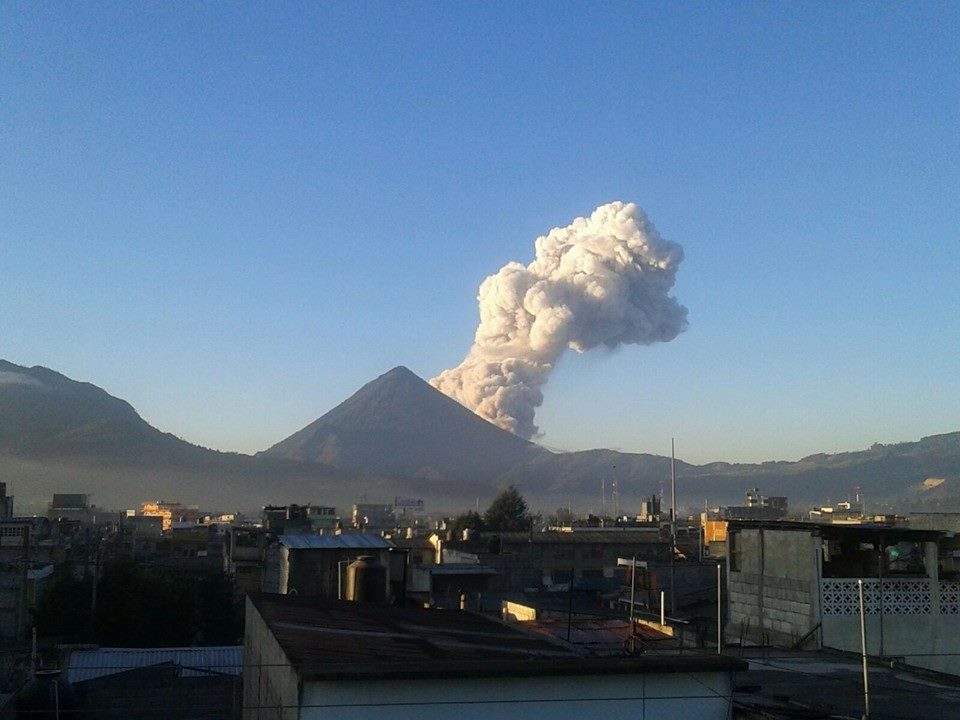 Turrialba
Further south in Costa Rica, Turrialba produced an impressive ash plume (see below). The eruption itself only lasted about 10 minutes and the plume only reached ~500 meters (~1600 feet) above the crater, but the dark grey volcanic ash was very thick. Gusty winds in the area meant that the ash from the eruption was spread widely around the volcano. Interestingly, OVSICORI, the volcano monitoring agency in Costa Rica, said that the crater at Turrialba is ~30 meters deeper now than when the volcano resumed erupting in 2014. The ash from this weekend's events can clearly be seen in the Turrialba webcam, coating the valley in front of the crater.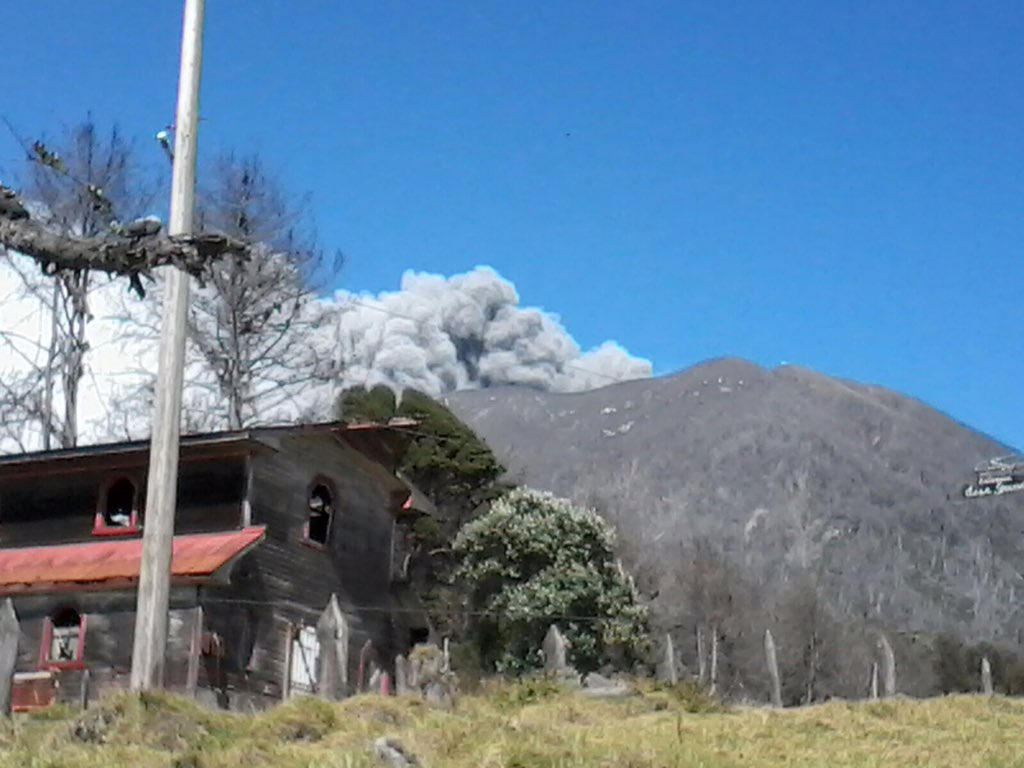 Indonesia
Soputan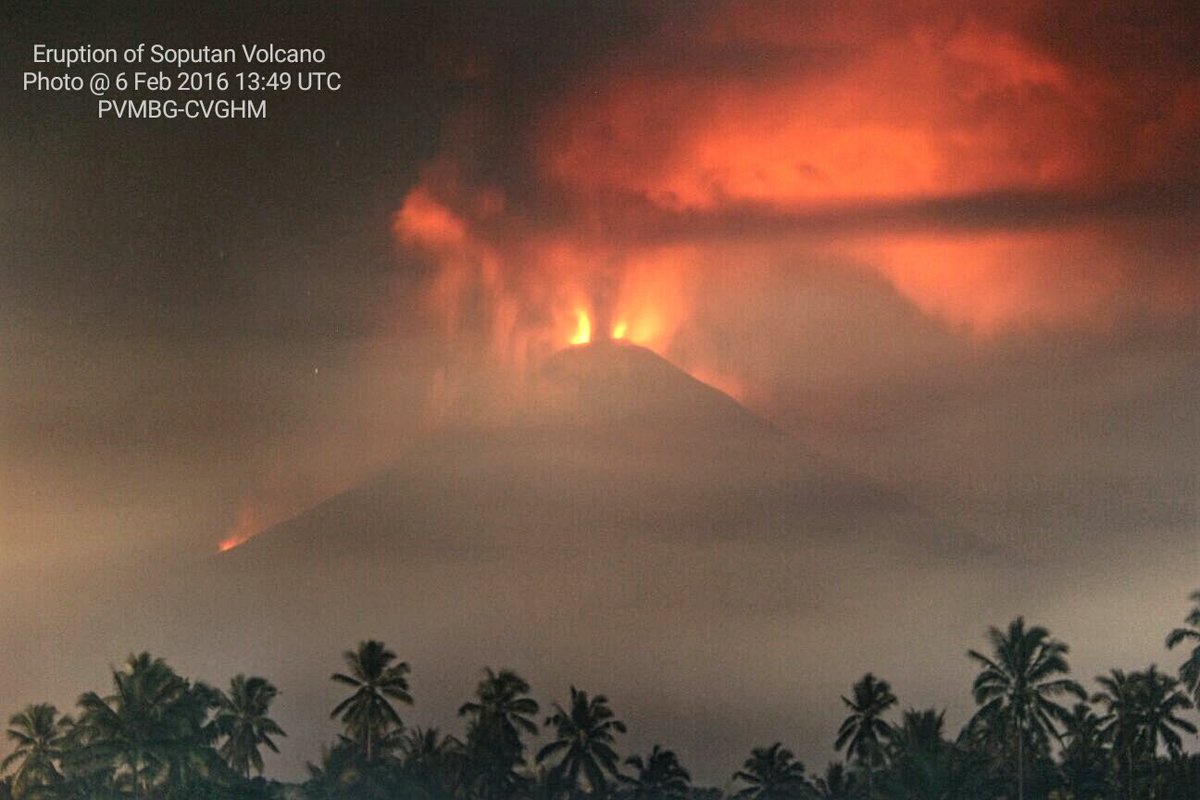 In Indonesia on North Sulawesi, Soputan put on quite a show over the weekend (see above and below). The volcano has been restless since the middle of 2015, but since the start of 2016, it appears that new magma has reached the surface, producing some spectacular strombolian eruptions. The eruption over the weekend looks to have produced a lava fountain at the summit vent and residents leaving near Soputan were warned of the potential for ash hazards. The plume from the eruption reached as high as 2.5 kilometers (~8,200 feet) over the volcano (see satellite loop, below). Authorities have created a 4 kilometer exclusion zone around the volcano, although to the southwest, that zone reaches 6.5 kilometers.
Original Article:http://endtimeheadlines.org/2016/02/all-the-volcanic-eruptions-you-missed-during-the-super-bowl/