A strong 5.7 magnitude earthquake has rocked central New Zealand.
The 1.38pm quake was 35km south-east of St Arnaud, Nelson, at a depth of 65km.
Geonet duty seismologist Anna Kaiser said the shake was felt throughout the upper South Island and lower North Island.
"It was widely felt from Taranaki to Canterbury," she said.
There were also five reports from Auckland and one from Otago.
"It was a decent shake," she said.
"With that level of shaking, it would rattle things around but we wouldn't expect major structural damage."
People have reported feeling the slow-rolling quake in the lower North Island and upper South Island.
Several people in Wellington have posted about the earthquake online.
"It was pretty big. I was shaken by it," one government department worker said.
Adris Cochrane wrote: "Whoa for a sec I thought it was #auckland property prices falling, but no, actually, an earthquake in Wellington."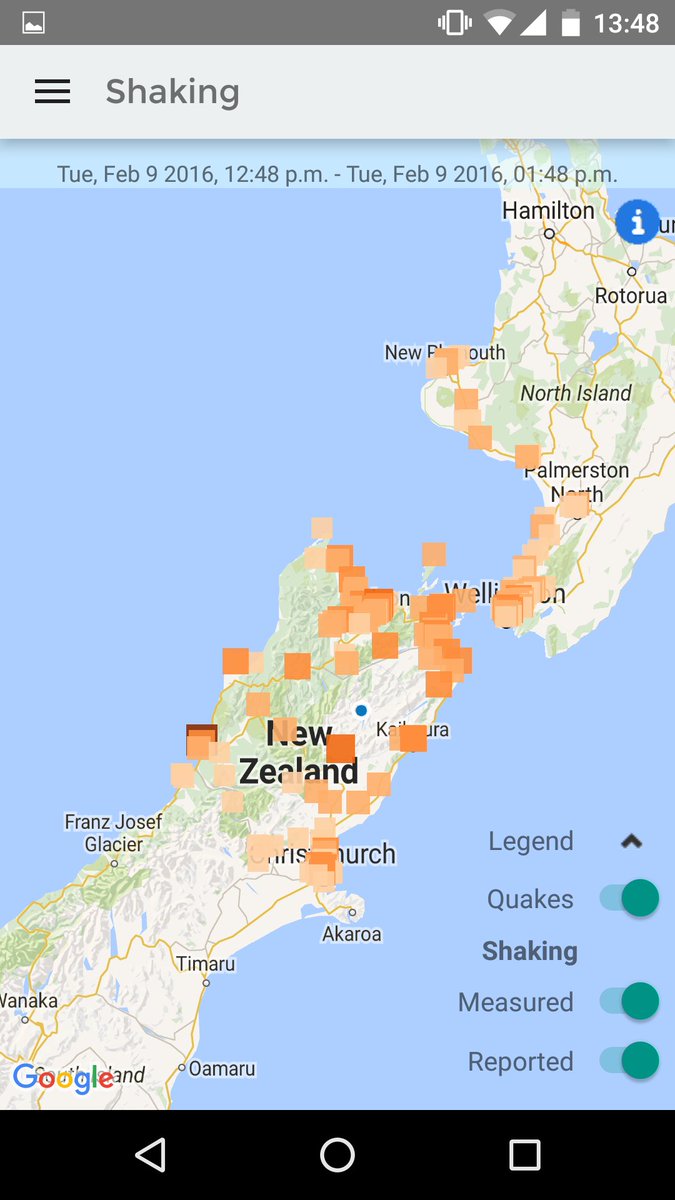 Emergency services say they've had no calls about the earthquake in St Arnaud.
Meanwhile, Red Cross worker Hanna Butler said everyone at the Red Cross headquarters dived under their desks.
Some users say they felt the earthquake quite strongly in Christchurch.
Margery Chilton, who owns St Arnaud House Bed & Breakfast in the Nelson Lakes, said her two-storey wooden house swayed for about a minute.
"It wasn't as bad as the earthquake a few months ago but it did sway for a little bit," she said.
"Nothing fell down and there wasn't any damage.
"We've got guests that are out for a walk in the park today, though. I'll be interested to hear how they got on when they return tonight."
"Strong jolt, room shook," said another Nelson resident.
Steve Smith, who is in South Taranaki, said he felt a "long rolling sensation" for about 30 seconds.
The earthquake was felt in the Parliamentary precinct, where Prime Minister John Key remarked on it to reporters on his way into the debating chamber.
One Twitter user made a link between the quake and the first day back at Parliament.
One reader said "felt in Palmerston North, I watched my sideboard doors open and door swinging. I think I have a shaky house though."
Original Article:http://www.nzherald.co.nz/nz/news/article.cfm?c_id=1&objectid=11586408