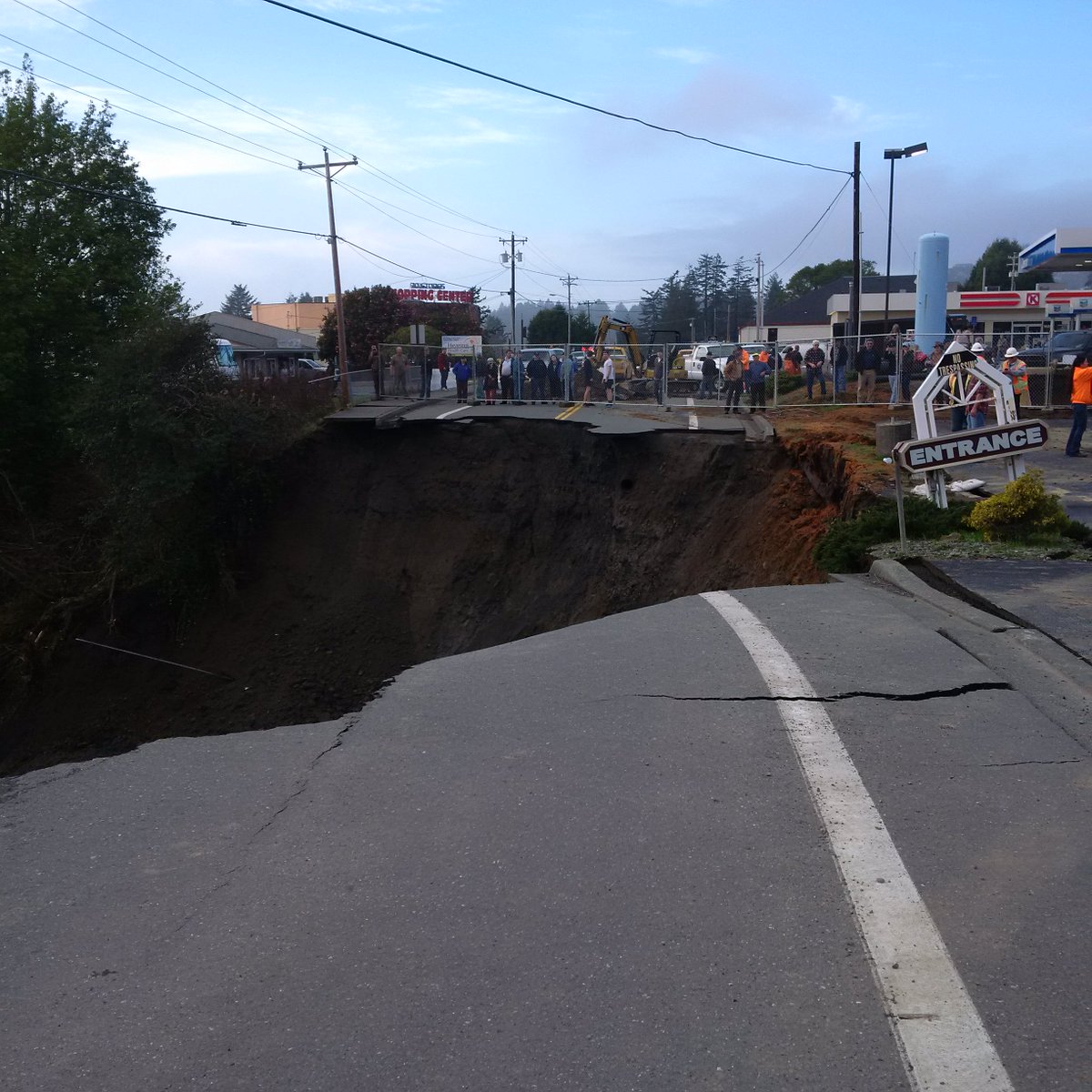 HARBOR, Ore. — A portion of Highway 101 in southern Oregon was closed Thursday night due to a massive sinkhole.
The sinkhole is located at milepost 358 in Harbor, according to the Oregon Department of Transportation.
A full detour was set up by 9 p.m. Thursday, ODOT said. Signs along the highway in Curry County will direct traffic.
Drivers should expect delays as they will need to slow down and use extreme caution along the detour, ODOT said.
ODOT expects the detour to be in place through the first week of February, depending on weather conditions.
Original Article:http://www.kgw.com/news/local/southern-oregon/massive-sinkhole-closes-part-of-highway-101-in-southern-oregon/24362109