Concerned shoppers worried about spending days snowed indoors have hit grocery stores hard leaving empty shelves in their wake, hours before a massive snowstorm is due for the northeastern United States.
A few inches of snow have already piled up in places like Washington DC causing havoc, but forecasters predict Winter Storm Jonas could be a "historic storm" that will bring 50 to 60mph winds and more than two feet of snow.
"We will have blizzard conditions expected. Now already blizzard watches in effect for DC and Baltimore. Gusts are expected for pretty much mid-Atlantic up to the northeast," Weather.com reports. "Saturday is to be an all snow event up and down I-95, at least the northeastern branch of it."
Multiple photos uploaded to social media show the aftermath of sporadic panic buys at various grocery stores, leaving empty milk and bread shelves.
In DC:
In Arlington, Virginia:
In Northern Virginia: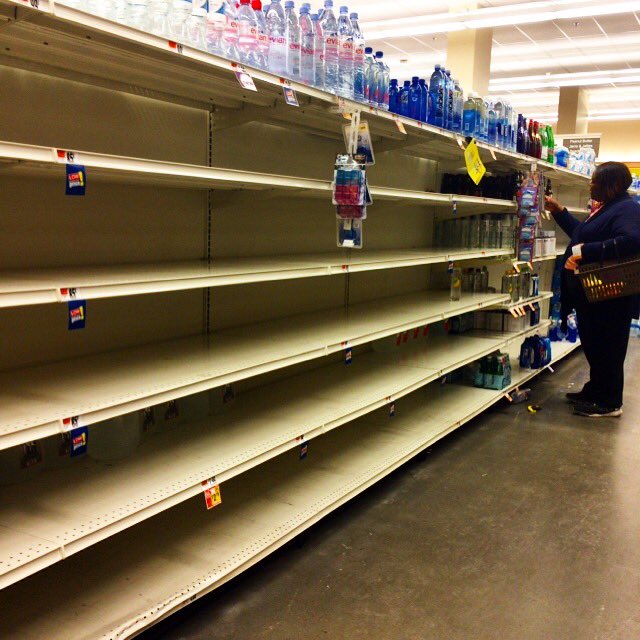 Woodbridge, Virginia: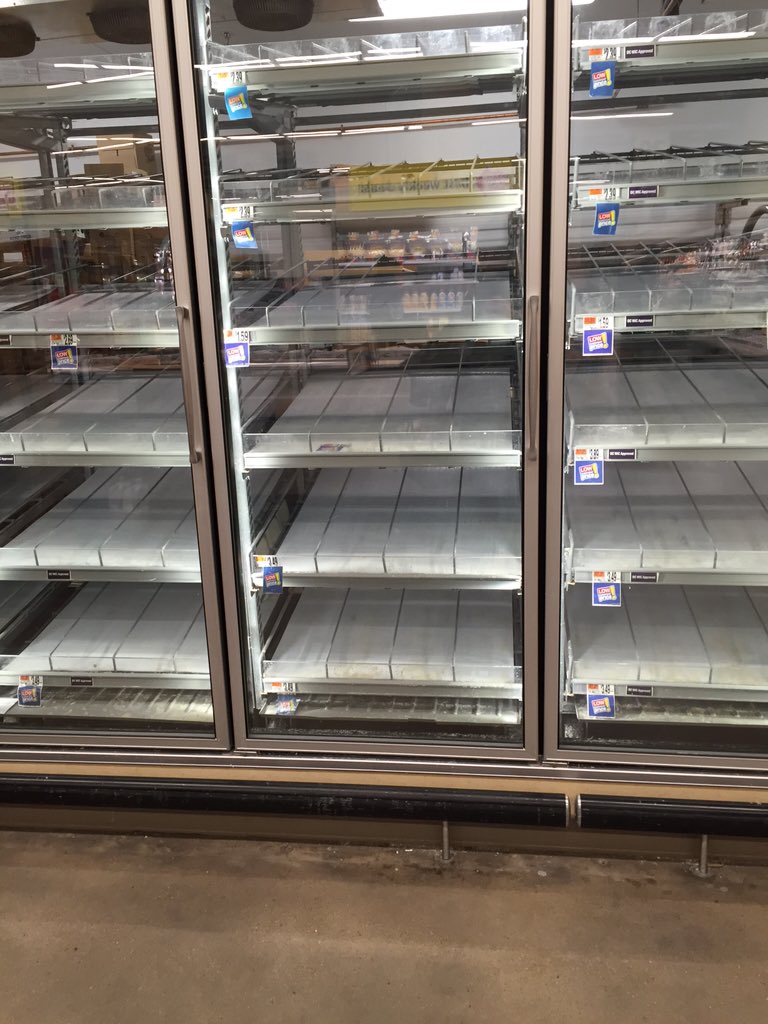 In Baltimore:
In Yadkin County, NC: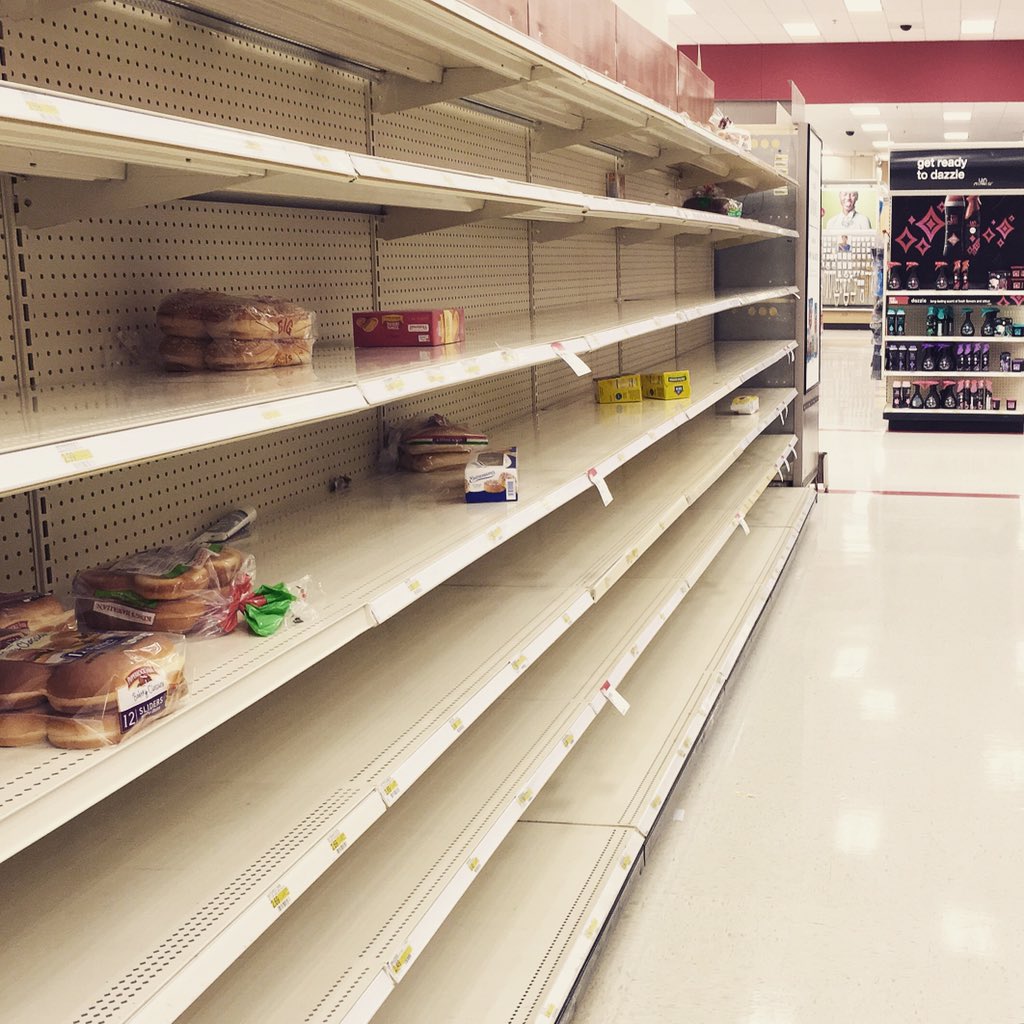 Back in DC, at least last minute shoppers can have tacos…
The USDA has tips to keep your food at optimal temperatures in case your fridge breaks down: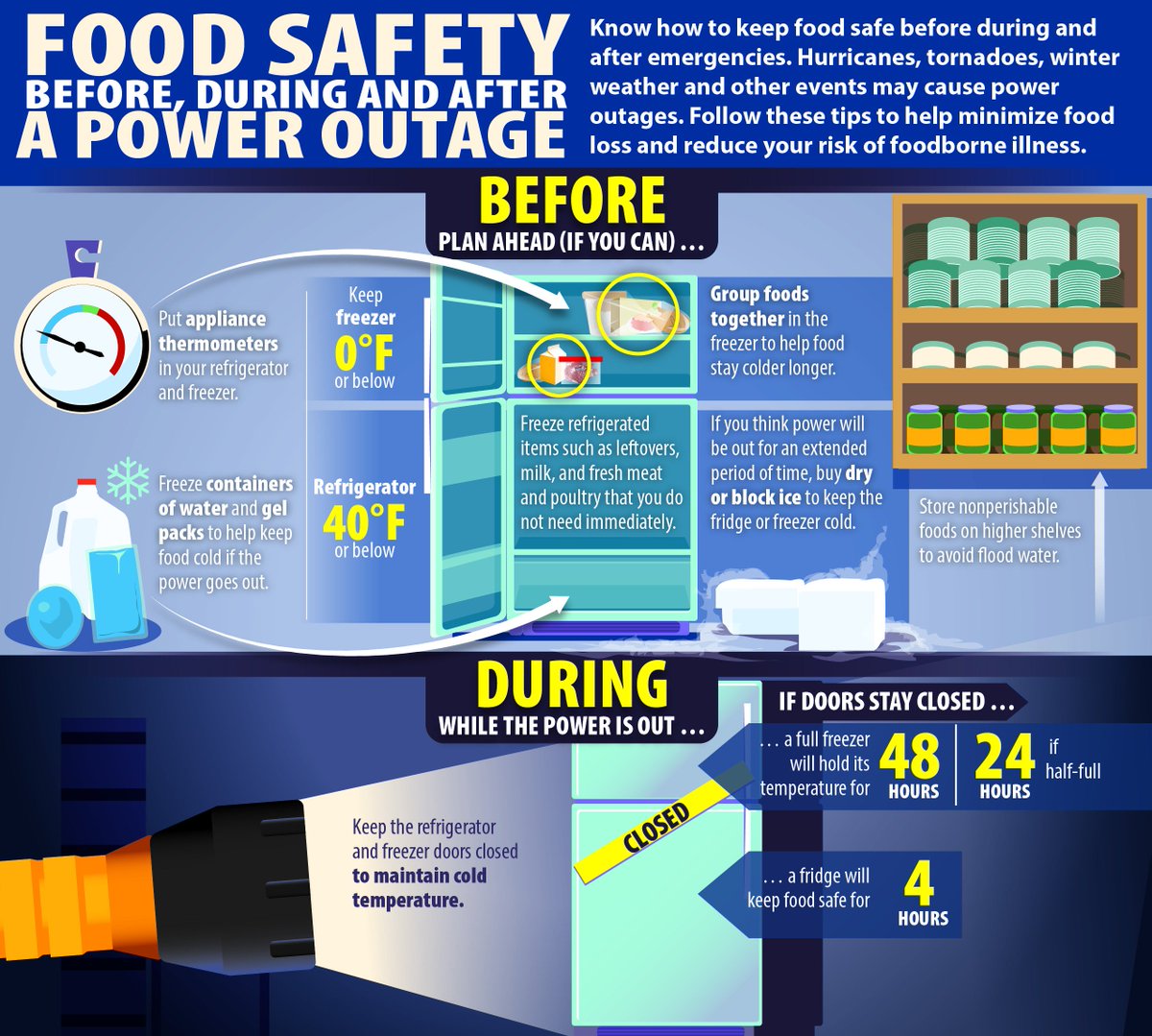 Original Article:http://www.infowars.com/snowmaggedon2016-empty-store-shelves-as-panicked-shoppers-ransack-grocery-stores/