A pair of moderate earthquakes shook northwest Oklahoma late Wednesday night, part of the latest swarm of Sooner State temblors since Wednesday morning.
A 4.7-magnitude tremor was followed 30 seconds later by another 4.8-magnitude quake centered in a sparsely populated area about 20 miles northwest of Fairview, Oklahoma, about 97 miles northwest of Oklahoma City. The quakes struck at depths of 2.1 and 3.7 miles below the surface.
The twin earthquakes occurred at 10:27 p.m. CST Wednesday night and were felt from central Kansas to southern Oklahoma and the eastern Texas panhandle, including in Wichita, Kansas, and the Oklahoma City metropolitan area.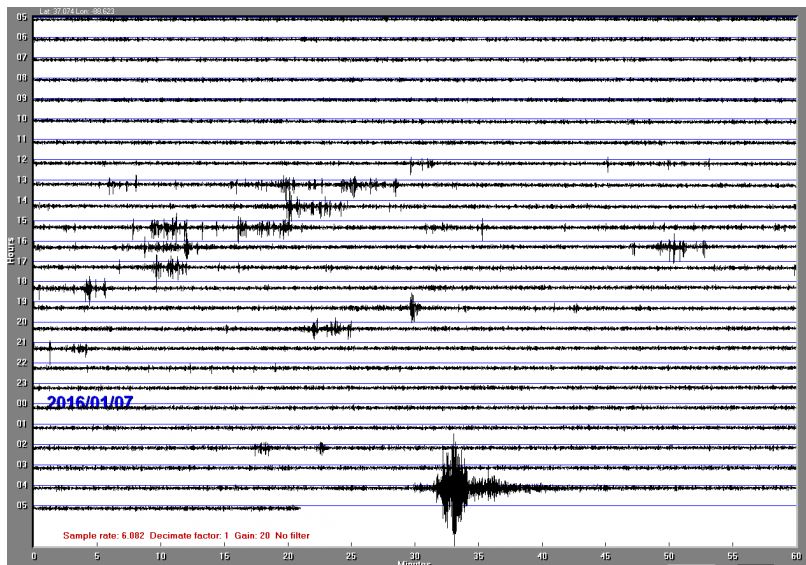 There were no reported injuries in either Majors or Woods Counties, near the epicenter of the twin quakes, according to newsok.com.
The 4.8-magnitude quake was the strongest in the Sooner State since the November 2011 swarm that included the state's strongest on record, a 5.6-magnitude temblor in Prague on Nov. 6, 2011. It was the fourth strongest quake on record in Oklahoma, according to the Oklahoma Geological Survey (OGS).
This was one of 22 separate earthquakes of magnitude 2.5 or greater reported in Oklahoma within a 13-hour span from Wednesday evening through Thursday morning. Nineteen of those, including the two strongest quakes mentioned above, were clustered in southern Woods County, and another three were reported in the far northern Oklahoma City metro area east-northeast of Edmond.
In 2015, 907 quakes of magnitude 3.0 or greater were reported in Oklahoma, up from 584 in 2014, according to KFOR-TV.
There were only 42 such earthquakes in the state in 2010 and 1 such tremor in 2005.
According to the USGS, there have been 27 such earthquakes already in 2016, the most recent occurring near Fairview at 7:40 a.m. Thursday.
Original Article:http://www.weather.com/news/news/oklahoma-earthquake-swarm-fairview-january-2016