A strong earthquake struck eastern India in the hours before sunrise Monday killing at least four people, injuring 100 and causing major structural damage to several buildings.
The deaths and injuries were all due to falling debris in and around Imphal, the capital of Manipur state, police said.
The powerful tremor left large cracks in walls and a portion of a popular market building collapsed in the state capital.
A newly constructed six-story building also collapsed in Imphal, the police control room said.
The magnitude-6.7 tremor struck at 4:35 a.m. local time Monday (6:05 p.m. EST Sunday in the United States), according to data from the U.S. Geological Survey. The USGS website showed user-submitted reports of moderate to strong ground shaking from many locations in the far eastern part of India as well as parts of neighboring Bangladesh, which lies west of the quake's epicenter. Lighter ground shaking was reported over a wide region as much as 1,000 km (620 miles) from the epicenter. The shaking affected large parts of Myanmar, Bhutan and Nepal, nations which also border India.
The quake struck 55 kilometers (34 miles) below the earth's surface. While farther below the earth's surface than some notorious historical quakes, this temblor is still considered a shallow-focus earthquake. Shallow earthquakes tend to produce more violent shaking near the epicenter than deeper earthquakes of equal magnitude, but they tend to be felt over a smaller geographic area.
Unverified photos posted to Twitter purported to show structural damage to a market on the western outskirts of Imphal, close to the epicenter.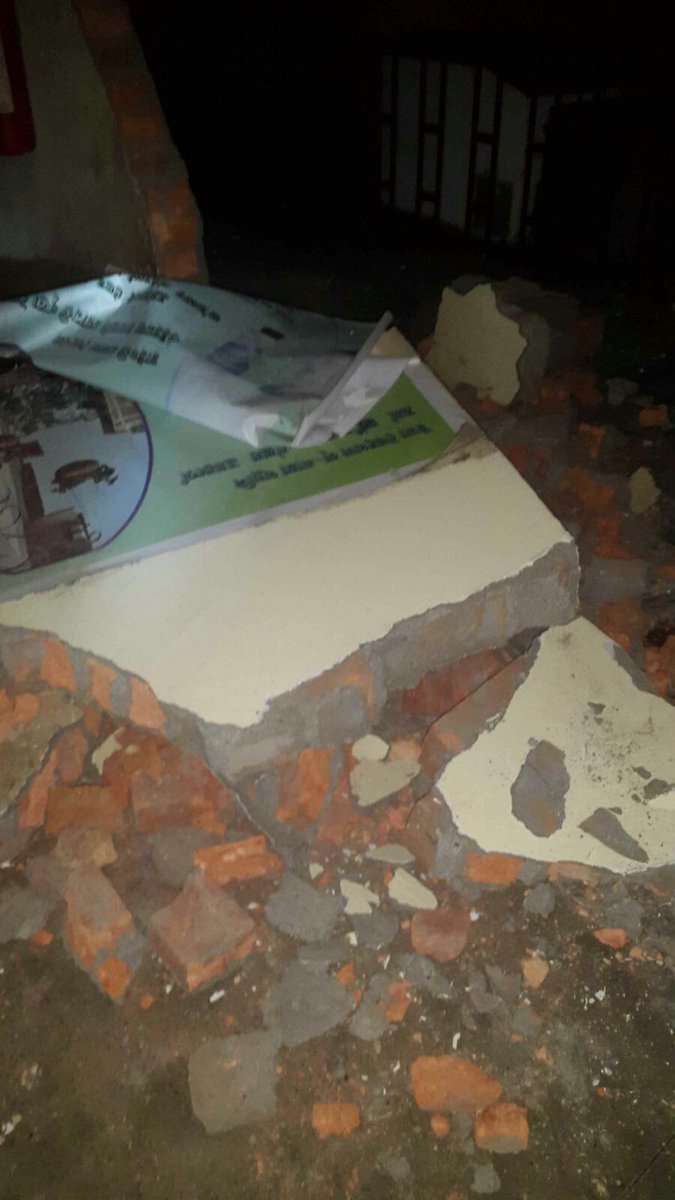 An engineer at a hotel in Imphal tweeted during the moments after the earthquake:
The Dhaka Tribune said thousands of people rushed into the streets of the Bangladeshi capital when the strong tremors struck early Monday morning. Dhaka is about 350 km (220 miles) from the epicenter of the quake.
Original Article:http://www.weather.com/news/news/earthquake-imphal-india-impacts