Colima Volcano, located in southwest Mexico, is spewing fresh smoke and ash in a series of small eruptions, according to reports Saturday. And, about 310 miles away, another volcano, Popocatepetl, has also erupted.
The Colima volcano has been rumbling since July 10, when its last major eruption occurred. Also known as the Fire Volcano, Colima shot ash over 2,000 meters into the air and cloaked local villages with dust, RT.com reported. Local authorities are monitoring the volcano's activity and have reportedly put an emergency plan into action.
Though Colima has been touted as the most active volcano in Mexico and in North America, it has only erupted about 40 times since the 16th century.
Meanwhile, the Popocatepetl Volcano — located in southern states of Puebla and Morelos — has recorded 12 exhalations, mostly of gas and vapor, according to Sky News. Nicknamed El Popo, Popocatepetl came back to life in 1994 after about 50 years of inactivity. Since then, the volcano has erupted at irregular intervals.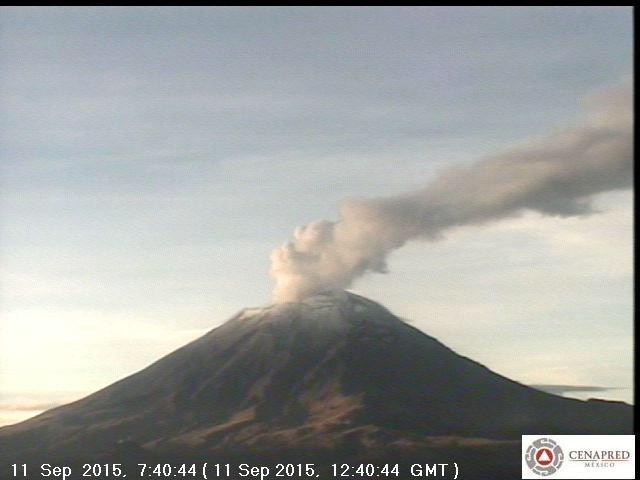 Original Article:http://www.ibtimes.com/mexicos-colima-popocatepetl-volcanoes-erupt-shoot-out-ash-smoke-fresh-rumblings-2094048