White House spokesman Josh Earnest was stumped by agitated reporters demanding to know why the West Wing staff and the first family remained in the building during a bomb threat, while journalists were evacuated by the Secret Service.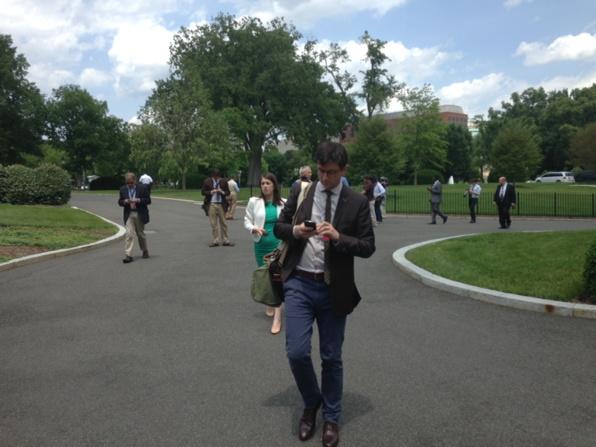 Earnest could not explain why most of the White House staff, including President Obama and his family, stayed put. He also could not explain why the cameras in the driveway were faced down and away from the West Wing, while cameras inside the press room were covered.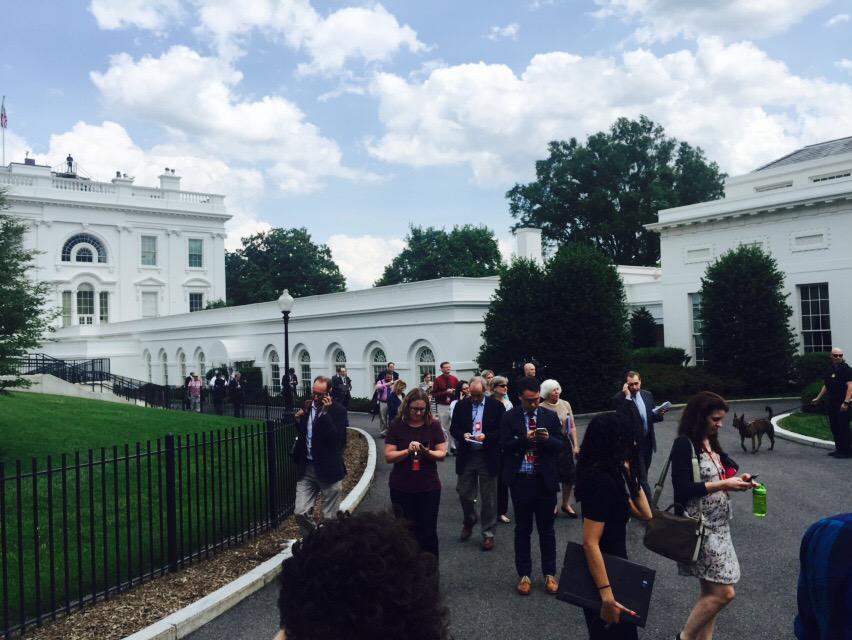 Secret Service interrupted the press conference shortly after 2 PM local time Tuesday, and herded the reporters to the nearby Eisenhower building, as bomb squads and dogs searched the briefing room. No explosives were found.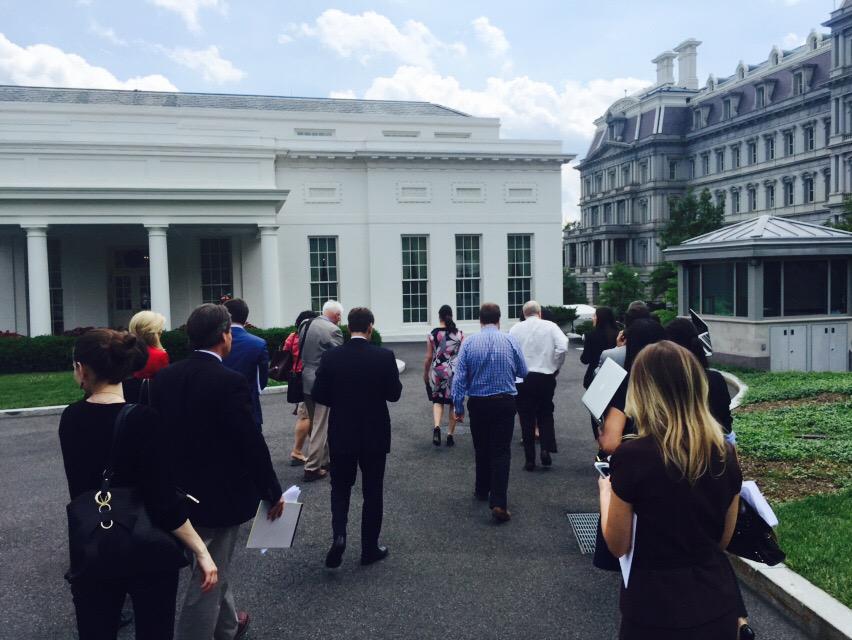 According to anonymous government sources, the same person whose call prompted the evacuation of the Dirksen Senate Office Building earlier on Tuesday was behind the call about the White House press room. Capitol Police later said the "suspicious object" in the Senate building's courtyard was an abandoned lunchbox.
Original Article: http://rt.com/usa/266113-white-house-press-evac/